Coral Island, known locally as Koh Hae, stunning destination, located nine kilometers south of Phuket. Only 15 minutes by boat to reach this Eden, Coral Island has become one of the most visited islands of Phuket. The Island (3 km long) is almost entirely covered by a thick forest.
If Coral Island is part of a marine reserve, accommodation, catering, and various water sports and diving are allowed.
The island is composed of two main beaches, Long Beach and Banana Beach. The island is surrounded by coral reefs, so is not called Coral Island for nothing. You can easily snorkel and discover magnificent species like parrot fish, angels, clowns, surgeons, and beautiful corals.
Coral Island Highlights:
Area: 3 km long
Time: 5-10 min
Number of islands: 1
Water temperature: 27-30 ° C
Experience Level: Beginner – Intermediate
Diving Season: All year
Underwater visibility
HIGHLIGHTS
NUMBER OF SNORKELING SESSIONS
FOR WHOM
PRICING ADULT
ALL INCLUDED
CHILD (4 TO 10 YO)
ALL INCLUDED
Day Trip Itinerary | Coral Island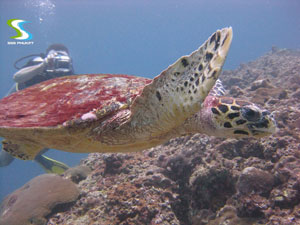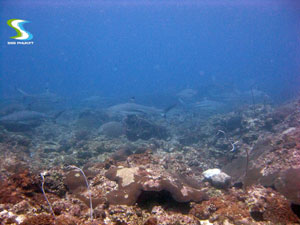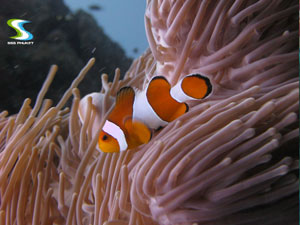 08:00 – 09:00 Pick up from your hotel to Chalong Pier.
09:00 – 09:15 Depart from Chalong Pier on speed boat.
09:30 – 09:45 Arrive at Coral island.
10:00 – 12:00 Explore the spectacular snorkeling points on the Island.
12:00 – 13:30 Enjoy a lunch at the beach.
13:30 – 14:30 Relax at your leisure or join one of the other activities.
15:50 – 16:10 Depart from Coral island to Chalong Pier and transfer to your hotel.
What To Bring ?
– Beach towel
– Swimwear
– Camera
– Shorts & light T-Shirt
– Sunblock
– Sun glasses
Cost | Booking
Coral Island Snorkeling Day Trip
THB1000
THB750 Trip Child (4 to 10 Yo)
Experienced Tour Guide
Sun Bed at Racha Yai Island
First Feature
Full Set of Rental Snorkeling Equipment (Mask, Snorkel, Finsand Life Jacket)
Breakfast & Lunch
Snacks, Soft drink and Fresh fruit all day
Breakfast & LunchTransfers
10 % OFF !
Get Immediately 10% Off using the Booking Form
Rent an underwater camera for 1,000 THB and take home with you the wonderful memories from your snorkeling trip. You would be able to take photos and videos to the depth of up to 30 meters. We would either burn the photos in a disc or save it in your memory card for you! Please feel free to ask us for more information.
BOOKING