Diving in Phuket is inescapable!
Phuket scuba Diving 1 week package is the perfect package for tour holiday in Phuket!
Phuket scuba diving 1 week package would be perfect to ensure an unforgettable holiday!
With this package, discover the beautifull Phuket marine life!
Be entitled to 5% discount with this package!
Phuket Scuba Diving 1 Week Package
Instead of ฿34600
Phuket Scuba Diving 1 Week package includes: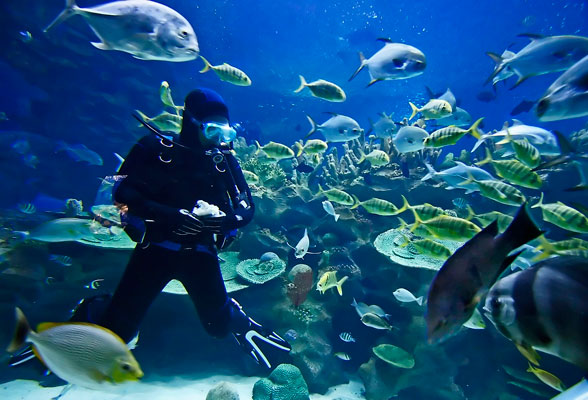 ---
3 Scuba Diving Day trips
Day Trips are composed of 3 dives. Taxi tranfers and meals are included in the Phuket Scuba Diving 2 weeks package.
Discover the beautiful marine life that Phuket offered!
1 Dive Cruise
Come enjoy the Similan Islands with Somboon board.
The Somboon 3 Phuket Liveaboard is a large and comfortable lower budget boat.
---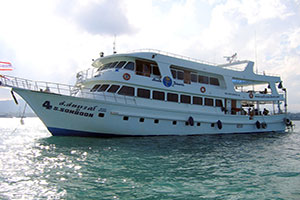 Program of the 7 days
---
Day 1: Diving day trip : 3 dives
The main features of Racha Noi are the hard coral reef and the large granite boulders. So the marine life is very diversified in Racha Noi. Encounters with Manta rays and leopard Sharks are frequent.  The houses a large variety of marine life which includes tuna. Barracudas and stingrays that rest on the reef amidst some impressive rock formations.
Taxi transfers are included in the Phuket scuba diving 2 weeks package price.
Day 2 : Diving day trip : 3 dives
Phi Phi islands have one of the most spectacular landscape where the vertical cliffs of Thailand are the backdrop of the beautiful beaches. Be ready to rest your gaze on the on the big schools of Tuna, barracudas and yellow snappersduring your dive. Be awed by the passage of turtles, leopard and black tip sharks found in shallow waters. So they are very often seen in the reefs of the islands. Koh Phi Phi is a national park.  The price is 400 THB not included in the phuket scuba diving 2 weeks package.
During your Shark Point Day Trip, you would be able to admire them at the seabed. They are sleeping on the white sand. Shark Point Day Trip is indeed on of the best diving spots in the Phi Phi archipelago.
Day 3 : Diving day trip : 3 dives
1 dive wreck at King Cruiser
The King Cruiser Wreck would offer you marine life delights such as the lionfish, nudibranch and sometimes if you are lucky enough, turtles. This car ferry wreck is now a famous recreational dive site. It lies at the depth of 32 meters in an upright position. The tip of King Cruiser Wreck lies at 15 meters. Till today, the wreck is still pretty much intact although some parts are corroded.
1 dive at Shark Point or at Anemone Reef
The anemones house the Anemone fish and the Clownfish which protects them from predators. This reef is clearly a magnificent dive site especially when the visibility is good.
The dive would commence by descending to the bottom of the pinnacle at around 18-22 meters in depth. The pinnacle is covered largely by anemones, large sea fans and sponges.
Koh Doc Mai is a one of the popular dive sites where diversified flora and fauna can be found. An amazing variety of marine life is awaiting discovery. You would be able to find shrimps, pipefish, ghost pipefish and seahorse in cracks and crevices.
Day 4 : Free day to relax.
During your relax day, you can try Freediving, stand up paddle or to surf with SSS Phuket! Or you can enjoy a snorkeling day trip to the famous Phi Phi Island or where ever you want!
Contact us for more information!
Day 5 & 6 :  Similan Cruise with Somboon: 4 dives
So we pick up you at your hotel on day 5 in Phuket. The Somboon 3 Phuket Liveaboard is a large and comfortable lower budget boat. You will dive on the Similan Islands. Similan Islands are very famous for their georgous dive spots.
Day 7: Similan Cruise Somboon: 4 dives
You will dive at Koh Bon and at Koh Tachai. These dive spots are beautiful. You will see a variety of fauna and flora.
This program can be modified to your convenience and wishes. Don't hesitate to contact us for any informations concerning the Phuket scuba diving 1 week package.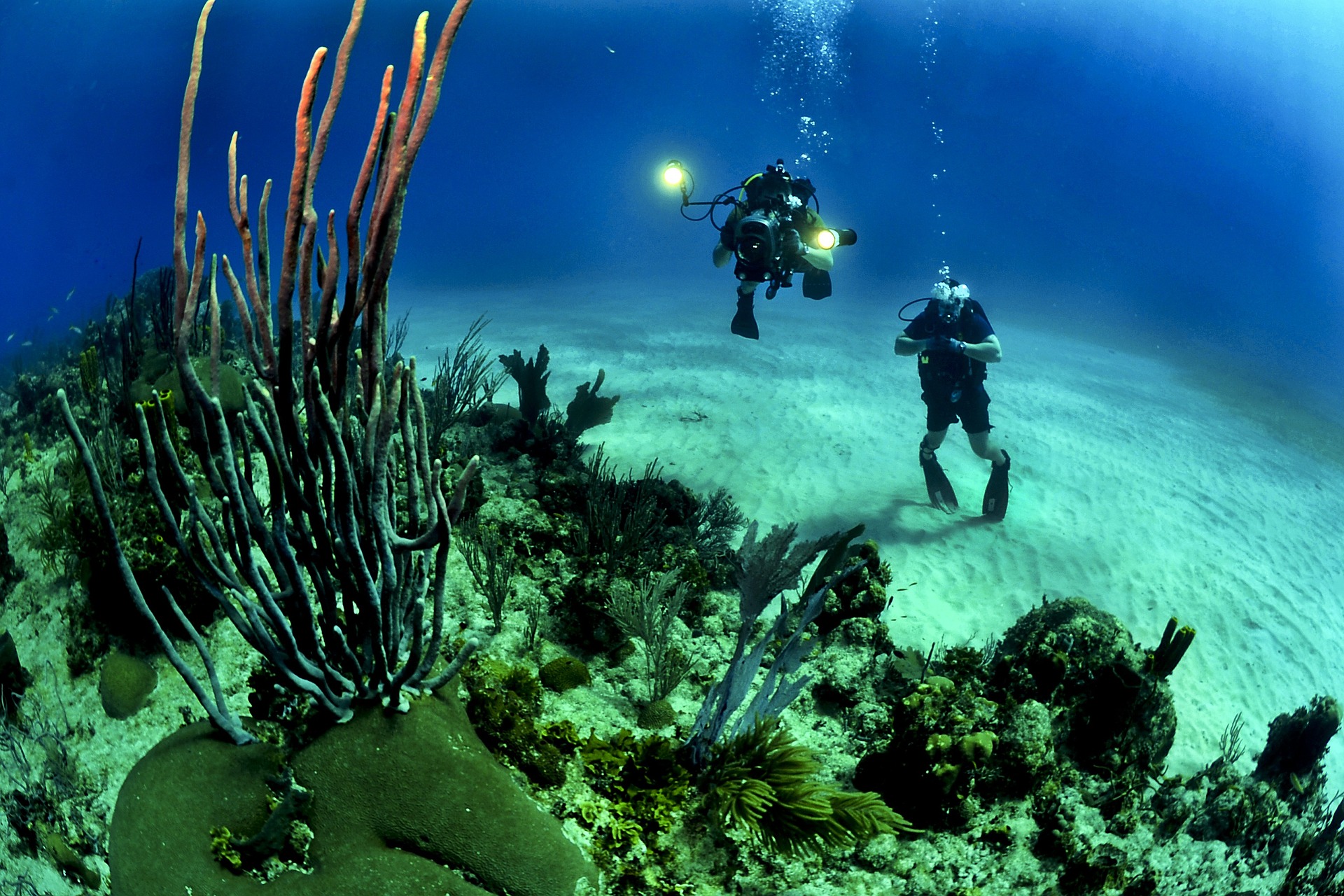 Phuket scuba diving 1 week package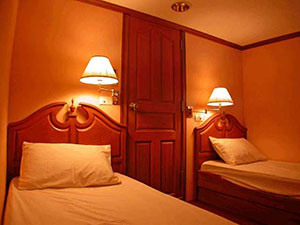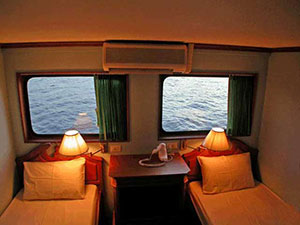 Transfers to and from your accomodation on Phuket Island.
Full-board accomodation onboard during the cruise
All meals served onboard including soft drinks, fresh water, tea and coffee
Professional diving guide
Scuba tanks, weights and weights belts
Scuba equipment for the diving day trips
Book now your Phuket Scuba Diving 1 week package
Enjoy this offer now in one easy step! Fill up the contact form and quote " Phuket scuba diving 1 week package".
Book here !