The National Park of Similan Islands is composed of nine islands (Similan means nine in Malais). This archipelago is easy to reach, and is located only 50 kilometers far from Phuket. It can be visited in one day, but you can as well stay there several days.
Underwater visibility
HIGHLIGHTS
NUMBER OF SNORKELING SESSIONS
FOR WHOM
Day Trip Itinerary | Similan Island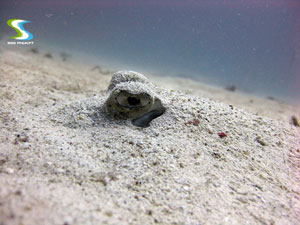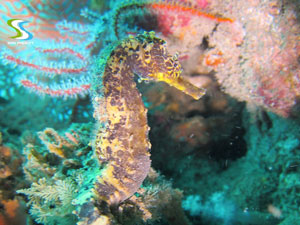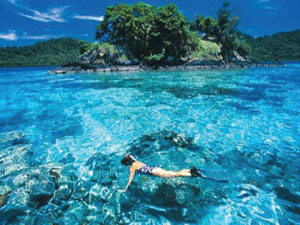 06:00am – Pick up from the hotel to Tap-Lamu Pier Thaimuang District Phang-Nga province and have some coffee or tea.
08:30am -10:00am – Departure from the pier to Similan archipelago by speed boat. And Snorkeling in the area of the beautiful fishes and coral at Bangu island
11:30am – Lunch with Thai food /set menu and relax on Similan island
1:30pm – Transfer by speed boat to snorkeling at Koh Miang, Connecting to Koh Payu for snorkeling.
3.00 pm. Departure from Similan archipelago to Tap-Lamu pier.
4.30 pm. Arrive at the pier and back to the hotel.
You must take into account that it is a tiring day, due to the long transfers (around 4 hours to go, 4 hours to come back). You will stay a few hours on the spots. Moreover, we inform you that Similar Island are very popular and there is a lot of tourists, because it is one of the most beautiful spot for snorkeling.
All islands were declared National Park in 1982 to protect the island about abusive tourism developments that can be found on some islands in Thailand. You will therefore find no hotels; only bungalows and tents are rented on one of the islands. The archipelago therefore remained untouched civilization and offers one of the most beautiful landscapes of Thailand.
The Similan Islands are obviously one the best places for diving and snorkeling Thailand, they offer a very rich underwater diversity where you can observe many species.
If diving will dazzle the eyes, the earthly aspect of the islands will not leave you indifferent and you will discover the immense forest of palm trees and many varieties of animals such as birds, reptiles and monkeys.
Participate in the Similan Islands Snorkeling Trip, a site considered one of the finest in the world, and savor its warm tropical nights cooled by breezes from the Andaman Sea.
The Similan Islands Highlights:
Time: 3h to 3h30
Number of islands: 9
Depth: 0-35 m
Visibility: 20-50 m
Currents: Slight
Water temperature: 28-30 ° C
Experience Level: Beginner – Intermediate
Number of dive sites: 20
Diving Season: October to May
Distance: 50 km of Phuket
What to Bring ?
– Beach towel
– Swimwear
– Camera
– Shorts & light T-Shirt
– Sun glasses
– Sunblock
Cost | Booking
Similan Islands Snorkeling Day Trip
THB3600
THB1900 Trip Child (4 to 10 Yo)

> Round trip transfer by Speed boat and Minibus.
> Soft drink and dessert on board.
> Lunch meal
> National park entrance fee
> Life jacket, Mask & Snorkel and Fin
> Insurance

Bring back home some souvenirs from your wonderful snorkeling trip, rent for the day an underwater camera for 1000 THB. You will be able to take photos and videos down to 30 meters depth! We will burn a DVD for you or simply put the file on your memory card.
BOOKING