---
Take a Similan Day Trip in the most preserved islands around Phuket. They are composed of 9 islands opened from November to May.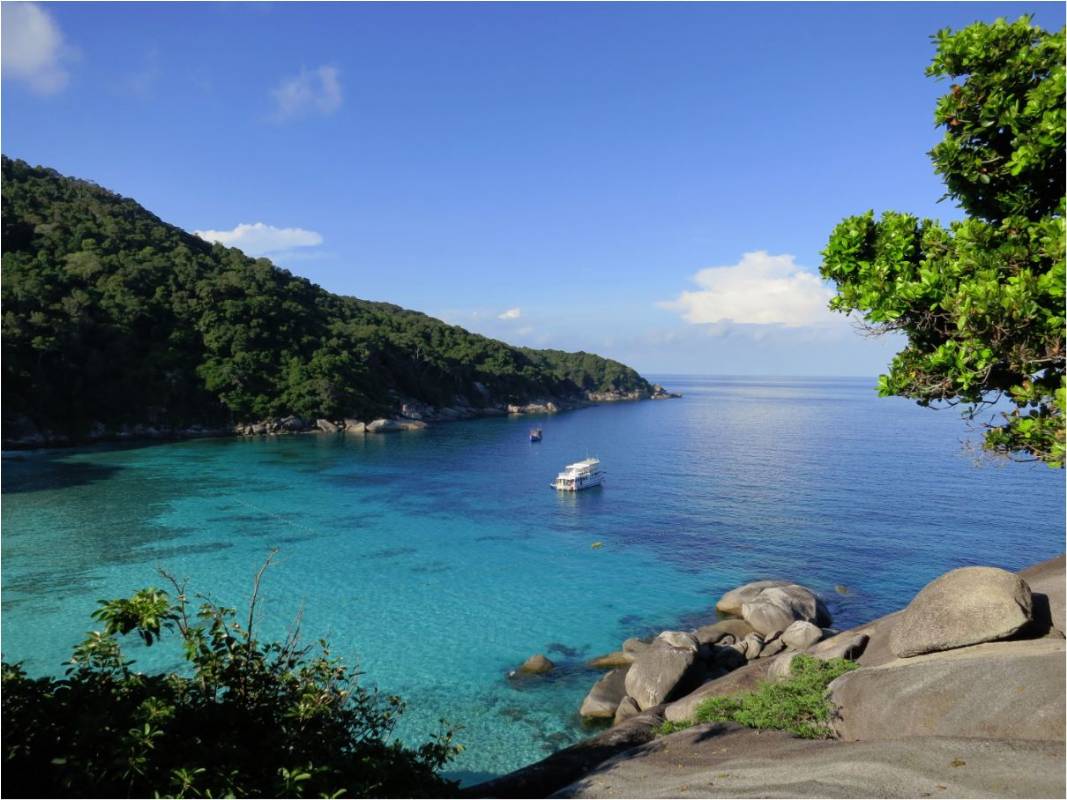 ---
Discover the incredible biodiversity of the Similan Island, some of the finest sandy beaches and amazing coral reefs. It is not uncommon to encounter whales sharks and Manta Ray
Day Trip available everyday.
Dive sites are suitable for certified divers such as Open Water Divers and more advanced.
---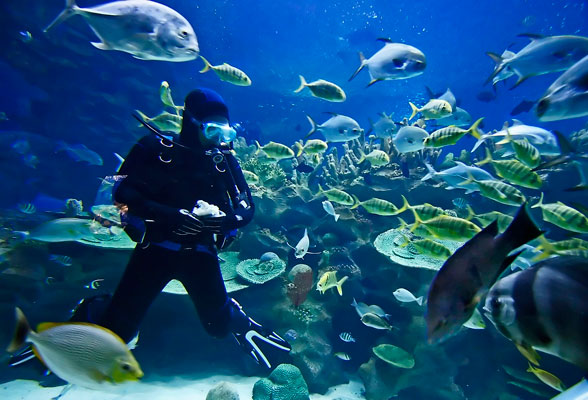 Point of Interest
Point of Interest
Point of Interest
Dive site shallowest depth
Dive site deepest depth
Difficulty
for whom
marine life observation
Similan Islands Dive site
Similan Islands are composed of 9 islands in the Andaman Sea. They are unhabited and since 1984 they are protected by the government. After years of dynamite fishing they replace the fishers by a controled and respectful tourism.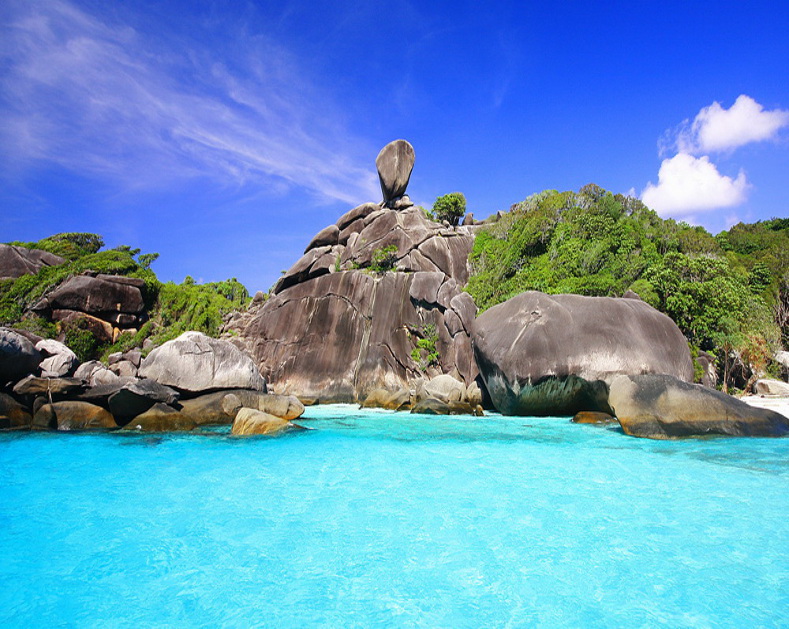 The Islands are about 50km from Kao Lak. You won't see any resort or stores on it. It's the perfect destination to see the wild marine life in an unaltered landscape.
Day Trip Itinerary | Similan Islands
---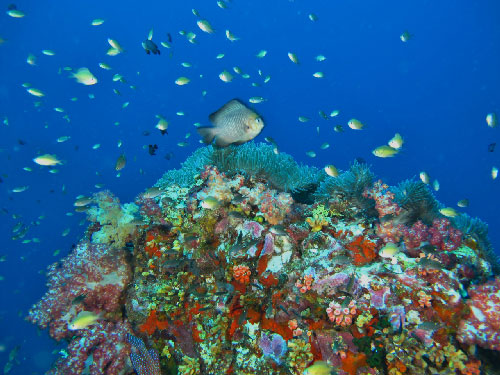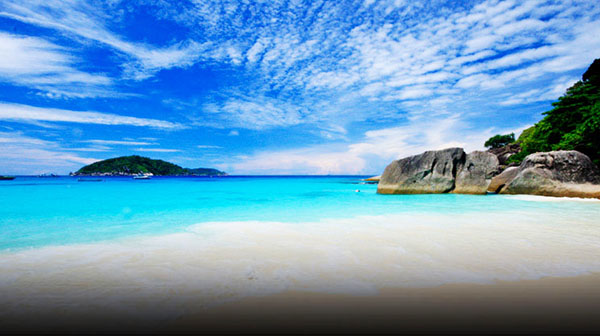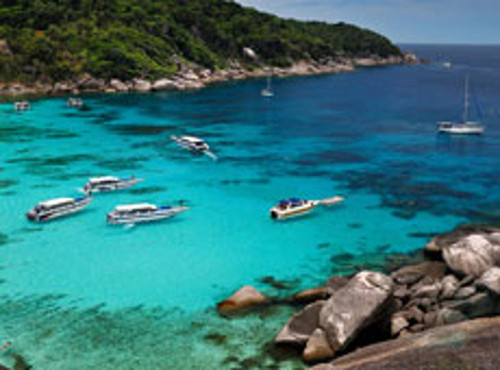 6:00am – Pick up at the hotel and proceed to Tab-Lamu. Transfer to dive boat.
8:00am – Welcome aboard! Breakfast is provided on the way to the first dive site.
10:00 am – First dive
11:00am: One hour surface interval.
12:00pm: Hot buffet lunch on board. After lunch there is time for snorkeling and sun bathing
1:30pm: Second dive
2:30pm: Rest and Relax. Enjoy fresh tropical fruit and soft drinks on the way back to Tab-Lamu pier
4:00pm: Back to Tab-Lamu Pier
Cost Booking
---
Similan Islands Day Trip
All included !
฿5600
Per Person
Instructor Fee
Scuba Equipment
Breakfast
Lunch
Snacks, Fresh Water
Taxi Transfers (Chalong, Kata, Karon, Patong)
Insurance

Booking