SSI Freediving Basic Price | Reservation
The SSI basic freediver Phuket is the first step to discover the methodology in Freediving.
Always wanting to dive but you have not had any experience yet? Yearning for new adventures to discover the underwater world? You are at the right place, this is where it all begins with SSI freediving basic.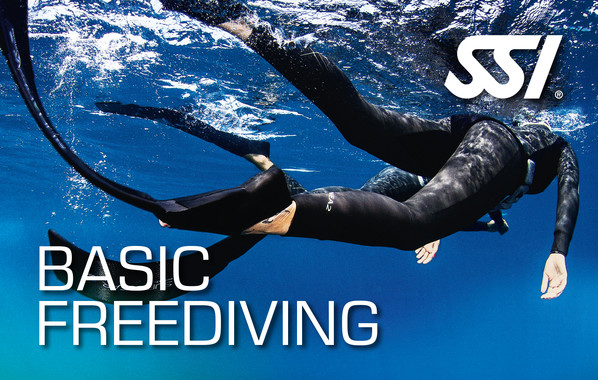 The SSI freediving basic is the first level of the four levels available for freediving (freediving basic, freediving level 1, freediving level 2 and freediving level 3).
To successfully complete SSI Basic Freediver in Phuket, you will have to perform:
dive to 5 meters in open water
SSI Freediving Basic
฿7 900


SSI Freediving Basic Certification


Digital Manual


Complete equipment rental
Freediving Instructor



Racha Boat Trip Hotel Transfer (Patong, Karon, Kata, Rawai)


Racha Boat Trip Breakfast and lunch



SSI Basic Freediving Phuket | Booking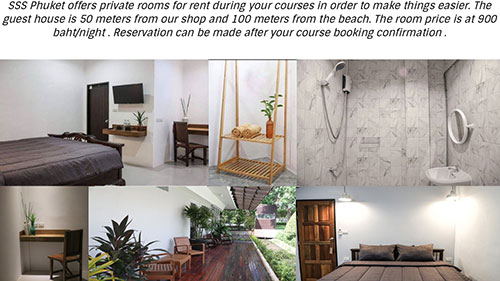 Our customer review on this activity

Days Trip Itinerary | SSI Basic Freediving Phuket
DAY 1 : Pool Session
9 am – 1 pm: Meeting at the pool (Chalong) – Training static apnea and dynamic in a swimming pool
DAY 2 : Racha Yai Island Day Trip
7:30am – Meeting at your hotel
8:00am – 9:30 am – Make your way to the island of Phuket with breakfast on board the boat
12:00am – Hot buffet lunch served on board. Time for some snorkeling and sun bathing after lunch.
15:00 pm – Rest and relax. Enjoy fresh tropical fruit and soft drinks on the way back to Chalong Pier
15:30pm – Back to Chalong Pier
16:00pm – Return to Hotel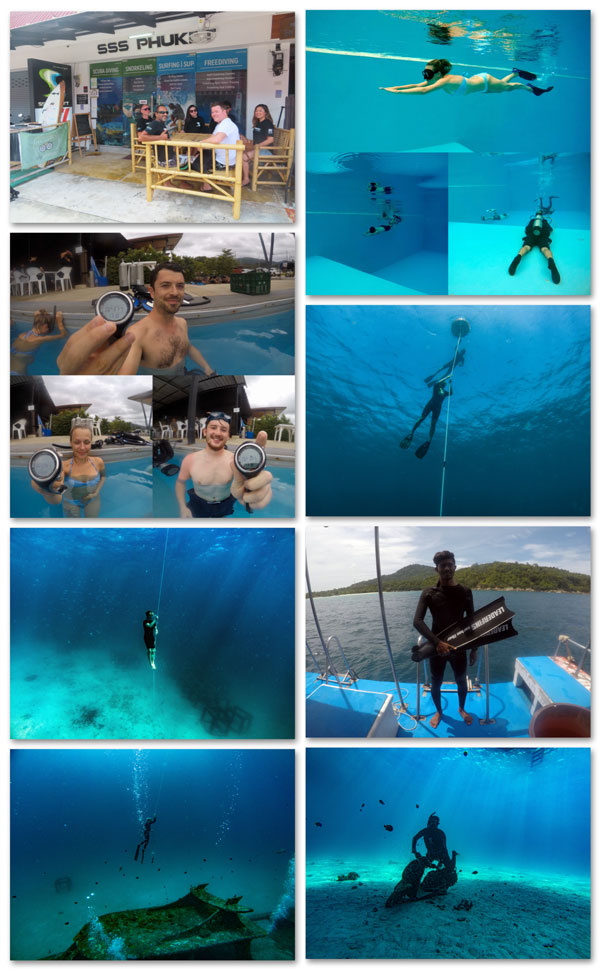 SSI Basic Freediving Phuket
You will go to Racha Yai during your SSI Basic Freediver Phuket.
Koh Racha Yai, is the largest of the two islands located off the Southeastern coast of Phuket.
Different kinds of corals can be spotted here with the Staghorn coral predominating in many areas. Marine life is rich and species such as Barracuda, Tuna and Milk Fish can be found in this area.
The better place for diving is located on the East coast along the hard coral reef where there are shipwrecks and good drifts.
There are several interesting dive sites around Koh Racha Yai including Lucy's Reef, Reef "Do little Do" where Stonefish and Batfish may be chanced upon. Not forgetting Marla's mystery, a wreck that became home to Morays, Groupers and Lionfish.
SSI Basic Freediving Phuket Why Us ? / Why Phuket ?
Swimming-pool Facilities

Nice pool designed for diving and freediving

Experienced Freediving Teachers

They have a many years of teaching, professional and fun!

The Very First and Genuine Freediving Center in Phuket

More than a decade of Freediving training in Phuket
SSI Freediving Basic Phuket Course Program
This course is the first step in Methodology for freediving.
SSI Freediving Basic course is comprises of 2 parts:
> Theory section via Freediver Touch
In the theory section, you will have a short but useful course about freediving. For example, you will emphasise what happen in your body when you dive and get under pressure.
A plenty of tips will be given to you to improve your apnea skills
> Practical section: putting into practice whatever that has been learnt in theory.
In confined water, via static and dynamic apnea, you learn development and technics that you will apply to open water free diving.
You will also emphasise how to rescue someone in danger. It's always useful to know how to save someone underwater, even valid for snorkelling or casual swimming.
The basic freediver course as at least 1 open water freedive
During this, you will learn to dive deeper and to extend your personal limits.
There's a whole world to discover, then you'll be able to snorkel better and ready to explore the seabed in a good way.
SSI Basic Freediving Phuket | Continuing Education
The next steps to continue the course after SSI Freediving Basic :