Aida 1 Star Phuket is a course from the AIDA organization. The International Association for Development of Apnea, is an organization of freedivers from beginner levels to advanced levels.
AIDA 1 is a 2 days course and is an introduction to freediving.
Day 1: 9am to 1pm - Swimming Pool practice (Static, dynamic 🧜‍♀️ )
Day 2: 8am to 4pm - Full Day trip to Racha Yai island 🌴 (open water 💦 )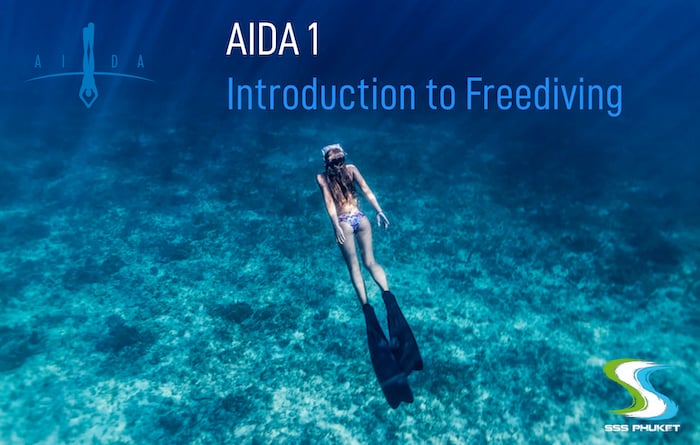 To successfully complete AIDA 1 Star in Phuket, you will have to perform:
1 minute 15 seconds breathold
25 meters underwater swim with fins
At least 1 open water session
AIDA 1 Star Phuket | Price
AIDA 1 Star Phuket Price
฿7 900


AIDA 1 Star Certification


AIDA Digital Manuel


Complete equipment rental
AIDA SSS Phuket Freediving Instructor



Racha Boat Trip Hotel Transfer (for Patong, Karon, Kata, Rawai, Chalong)


Racha Boat Trip Breakfast and lunch



2 Days Course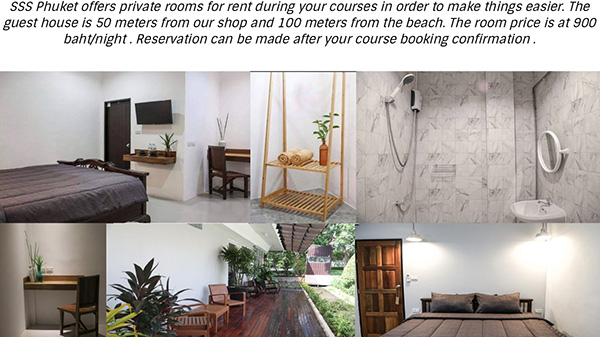 AIDA 1 Star Phuket | Booking

Days Trip Itinerary | AIDA 1
DAY 1 : Pool Session
9 am - 1 pm: Meeting at the freedive pool (Chalong) – Training static apnea and dynamic in a swimming pool
DAY 2 : Full Day Trip to Racha Yai Island
7:30am – Meeting at your hotel and transfer to Chalong Pier
9:00 am – Welcome aboard!
Breakfast is provided on the way
12:00am – Hot buffet lunch served on board. Time for some snorkeling and sun bathing after lunch.
13:00 pm – Second dive constant weight
15:00 pm – Rest and relax. Enjoy fresh tropical fruit and soft drinks on the way back to Chalong Pier
15:30pm – Back to Chalong Pier
16:00pm – Return to Hotel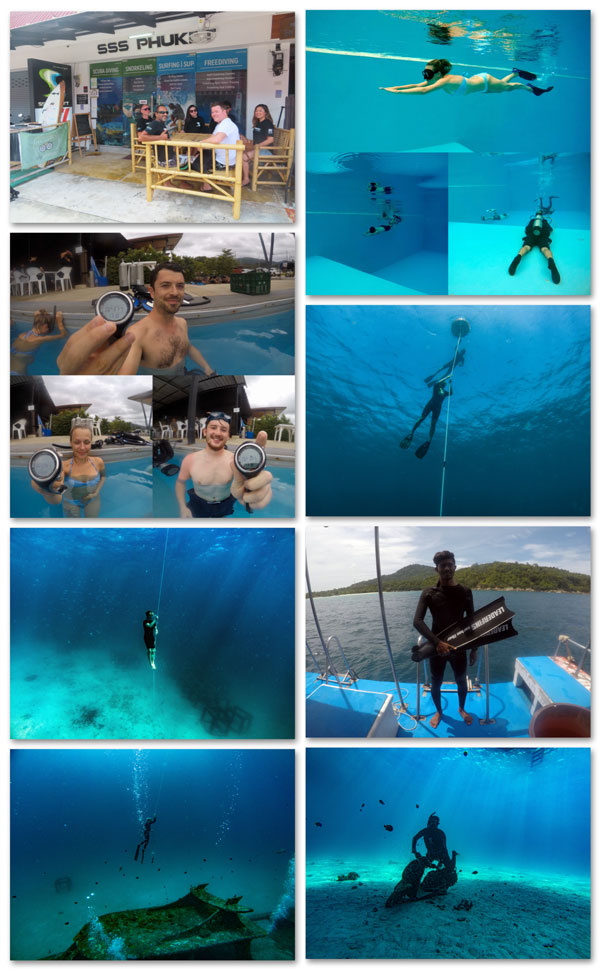 AIDA 1 | Visited Islands
Koh Racha Yai, is the largest of the two islands located off the Southeastern coast of Phuket.
Different kinds of corals can be spotted here with the Staghorn coral predominating in many areas. Marine life is rich and species such as Barracuda, Tuna and Milk Fish can be found in this area.
The better place for diving is located on the East coast along the hard coral reef where there are shipwrecks and good drifts.
There are several interesting dive sites around Koh Racha Yai including Lucy's Reef, Reef "Do little Do" where Stonefish and Batfish may be chanced upon. Not forgetting Marla's mystery, a wreck that became home to Morays, Groupers and Lionfish.
AIDA 1 Star Phuket Why Us ? / Why Phuket ?
Swimming-pool Facilities

NIce pool designed for diving and freediving

Experienced Freediving Teachers

They have a many years of teaching, professional and fun!

The Very First and Genuine Freediving Center in Phuket

More than a decade of Freediving training in Phuket
During your AIDA 1 Star Phuket experience, you will first train in an amazing pool that contains great facilities.  Never did freediving before ? There's nothing to be worrying about as you will always be followed by our experienced teachers. The key is to listen to yourself, and be confident enough to push your boundaries a little more every time ! 
After this first day discovering theory and practicing apnea, you will be ready for boat day ! SSS Phuket is taking care of the breakfast and lunch so the only thing you have to focus on is the amazing freediving experience you are going to live. 
For more than a decade, SSS Phuket provides the best freediving courses in Phuket. Choosing us is choosing experience, safety and fun. Discovering submarine world will surely take your vacations in the next level ! You will remember this freedive forever and we would be pleased to contribute to this fabulous moment. 
AIDA 1 | Continuing Education
The possibilities for the continuation of AIDA 1 Star are :