Whatsapp/Line (Jean): +66 895 869 920
WeChat ID: sssphuketjean
Email: info@sssphuket.com
For freediving the meeting point will be at Chalong here:
> https://goo.gl/maps/GT4DRZqWZa6Y333h8
For Scuba diving we will meet here:
> https://g.page/water-pro-thailand?share
For rapid response please use the Whatsapp/Line number or/and click the "Chat with us" button.
Due to strong demand all our staff is involved with courses, therefore we only open our front shop to handle equipment. Please proceed online for immediate booking and booking requests.
📜 SSS Phuket | Cancellation policy, terms & conditions
> Full payment is required before 3pm the day before the excursion.
For any cancellation before 48 hours  the day before the excursion, we would give 100% refund (minus THB 500 admin charge) which after this time, no refund would be given. In case of no-show, no refund would be given.
From 15th Dec to 15th January no refund will be accepted whatever the reason is.
> For any boat trip to Racha/Phi Phi/ King Cruiser, we offer a free transfer for Chalong, Rawai, Kata, Kata Noi, Karon, Patong, Kamala areas. If you are located outside these areas, please kindly send us a request as there may be surcharge.
> Only for Similan Liveaboard trips:
Since October 2018, the Similan National Park is not anymore accepting any cancellations. All bookings must be paid in full and will not be refunded
> For all diving boat activities a dive insurance is provided.
> For surfing and SUP courses:
SSS Phuket is responsible for the equipment used during the training. If the equipment is broken during the lesson, SSS Phuket will assume any repair work.
If the student injure himself during the lesson, SSS Phuket and coaches will not be responsible, the student must use his own insurance to cover medical fees.
🧭 How to get to SSS Phuket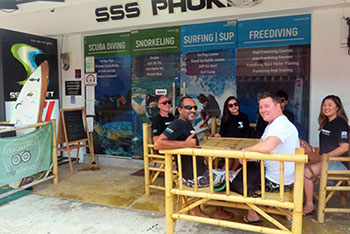 SSS Phuket Front Entrance
Right next to Kata Beach on Kata Road, our office is ideally located
---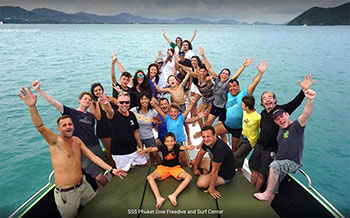 Dive and Surf Center
Inside our store, you will be able to see all the equipment we use for training such as Scuba Diving, Freediving, Snorkeling gear, SUP boards and item for sales.
We Foster Education
Meet our enthusiastic, friendly and qualified instructors at SSS Phuket. Our reputation relies on our steadfast pursuit of improvements to enhance our customers' experience.

We are looking from new ways to share the passion for the water activities with others. Water activities are not just recreational for us as we believe that it develops holistically a person .
---
We Pursue Excellence
At SSS Phuket, our commitment relies on providing top quality service at affordable prices for our customers.
We use only high quality equipment which have been tested for their durability and reliability. These high quality materials include those for diving, surfing, stand up paddling, freediving and snorkeling. Having strong skills in time management and organisation, SSS Phuket handles unforeseen situations in the best way possible.

Last but not least SSS Phuket keeps on receiving excellent reviews on TripAdvisor since its creation and is recommended in Inspirock Trip Planner.
We Promote Honesty
We do our best to cater for the needs of our customers. The water activities' world is our passion and the SSS Phuket's team take pride in sharing those activities with our customers.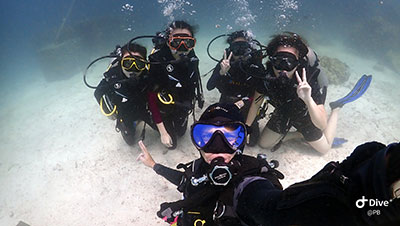 You can be sure to back home with unforgettable memories and experiences. About 90% of our courses, excursion and training are "all inclusive" package. We try our best to be as transparent as possible in order to avoid any confusion.
---
We Create Fun
SSS Phuket strives to be best mainly thanks to years of experience in scuba diving, surfing, stand-up paddle, snorkeling and freediving.

We also invest in the newest technologies so that our customers would be able to capture amazing moments. But that is not all, our instructors are equipped with an audiovisual set so that you will be able to have photos and videos in 2D or 3D.
SSS Phuket | About Our Process
01

From 8am to 6pm you can talk to us directly  using our Live Chat just right there at the bottom left of your screen 🙂

02

From 7am to 10pm you can call us using our SSS Phuket hotline +66 (0) 895 869 920

03

At your own pace, you can use our booking platform available for every courses, training and excursion page of our website. Booking and payment are made immediately.

04

Last but not least, if you need more information or clarifications, you can use the form in our contact page. We will answer you in less than 6 hours.
01

We are open 7 days a week all year round. Anytime, you will be able to do Scuba Diving, Snorkeling, Surfing, Stand-Up Paddle and Freediving.

02

As our schedule could be tight during your holidays, we need to confirm bookings. To do so you can use the online booking platform on our website. We can also send you an electronic invoice accounting for 20%, payable by credit card or paypal.

03

On any training and courses, one of our instructors will take care of you. We will assess your needs and skills first in order to provide you the most efficient teaching.

04

For any cancellation prior 3pm the day before the excursion, we give a 100% refund.
🎁 Free SSS Phuket T-Shirt and Moskito Band!
[PROMOTION] Get your free shirt or anti-mosquito bracelet now at SSS Phuket today! How?
Read on !
This offer is valid when you participate and get your diving or free diving licence, or if you sign up for a surf camp with SSS Phuket!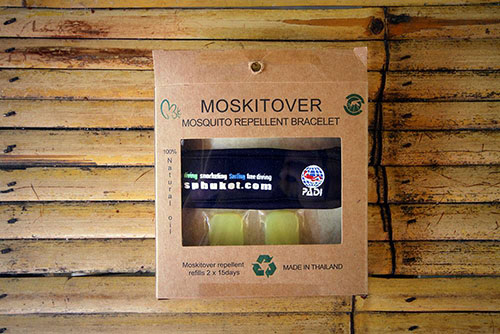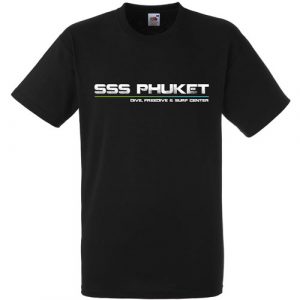 Details of the certifications available for the SSS Phuket Promotion
DIVING
---
Diving certifications include:
We have the different certifications to cater to beginners and advanced divers. Sign up and get your free shirt or anti-mosquito bracelet thanks to the SSS Phuket promotion!
FREE DIVING
---
Freediving certification includes:
Other possible certifications (AIDA or Apnea Academy) :
SURFING
---
Look out surfers and surfers-to-be! SSS Phuket organises surf camps and we can cater to the different levels and help you achieve your surfing goals:
3 days - Surf Camp
5 days - Surf Camp
10 days - Surf Camp
Wait no more! Come now and improve your surfing skills at Kata beach and take home a SSS Phuket t-shirt or an anti-mosquito bracelet thanks to our great summer promotion!
Choose your freebies!
You would be able to choose between:
An anti-mosquito bracelet that can be used on your wrist or ankle to keep the mosquitoes away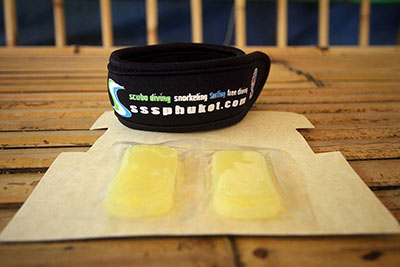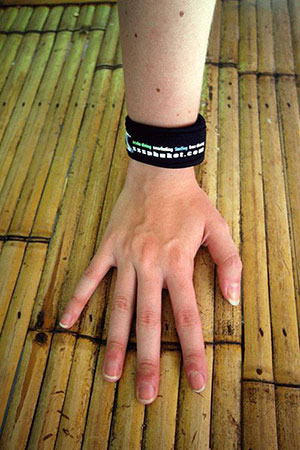 Black T-shirt or Tank Top (for women only) with the SSS Phuket Logo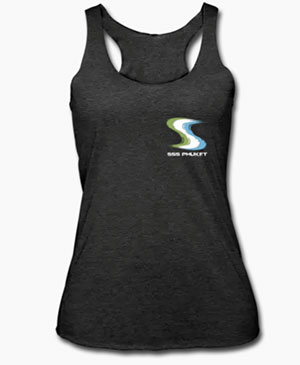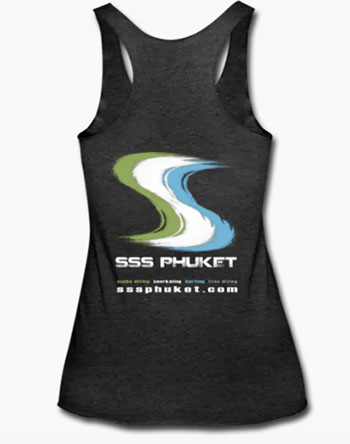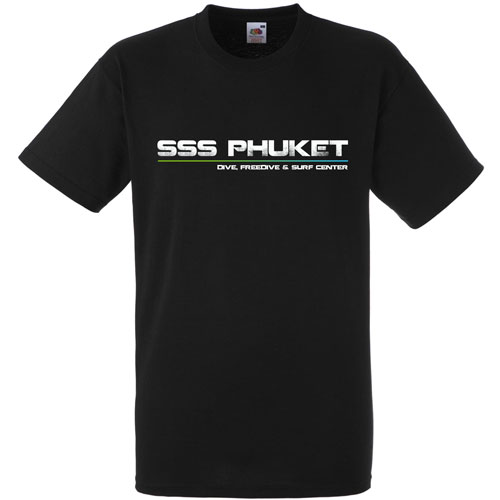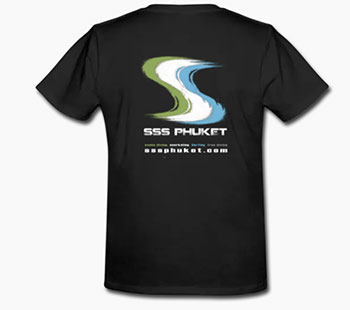 Come down and visit us today! We are looking forward to see you soon!