Dive everyday at the best dive sites in Phuket of your choice such as Phi Phi Diving ! All year round, we can plan and personalize your dive trips according to your travel plans
Racha Yai | Racha Noi | King Cruiser |

Koh Phi Ph

i
Phi Phi Diving Cost Breakdown
All Included
THB3900
with private guide
PADI Instructor Fee
3 Dives to a Maximum Depth of 25 meters
Scuba Equipment
Taxi Transfers (Chalong, Karon, Kata, Patong)
Breakfast & Lunch
Snacks, Soft drink and Fresh fruit all day
Insurance
PADI Certificate
Phi Phi islands have one of the most spectacular landscape where the vertical cliffs of Thailand are the backdrop of the beautiful beaches. Phi Phi Diving is a must do in Phuket.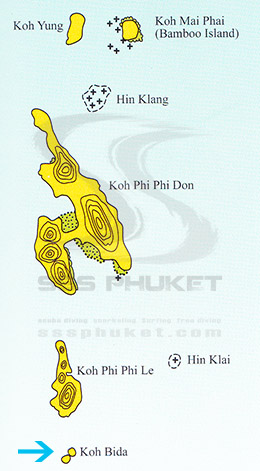 Phi Phi Diving Program Summary
Underwater visibility
HIGHLIGHTS
POINT OF INTEREST
DIVE SITE SHALLOWEST DEPTH
Dive site deepest depth
NUMBER OF DIVES
Difficulty
CURRENT
For Whom
The island became even more renowned when Danny Boyle filmed the movie " The Beach" starring Leonardo Di Caprio in 1998.
The archipelago is made up of two main islands. Koh Phi Phi Don being the bigger island, you would be able to find plenty of hotels and restaurants. Koh Phi Phi Ley being the second biggest and hosting a beautiful national park is particularly adapted for snorkeling and diving. Among the best scuba diving spots of the archipelago, Bida Nok , Bida Nai, Loh Sama Bay are the ones which stand out the most.
The beauty and the diversity of marine life in this island have made the reputation of the archipelago. The limestone rocks are where you would be able to find an outstanding variety of marine life.
Be ready to rest your gaze on the on the big schools of Tuna, barracudas and yellow snappers during your dive. While Phi Phi diving, be awed by the passage of turtles, leopard and black tip sharks found in shallow waters. They are very often seen in the reefs of the islands.
Smaller sea creatures such as the tiger tail, sea horse and the Ornate Ghost Pipefish can be spotted at Bida Nai and Bidak Nok. Exotic species of fish such as the soldierfish clown fish and carrot fish can also be spotted in these areas. Cuttlefish, squid, octopus and the Giant Moray eel are very popular in this area too.
Not forgetting the flora, you would be able to feast your eyes on the hard and soft corals, anemones, the Gorgonian sea fans,sea whips and sponges which covers the entire area.
Phi Phi diving is ideal for beginners with the PADI Discover Scuba Diving program or the PADI Open Water courses. Smaller bays would allow beginners to have shallower dives and more experienced divers can choose the northern part of these islands to reach deeper waters.
Phi Phi Diving | Day Trip Itinerary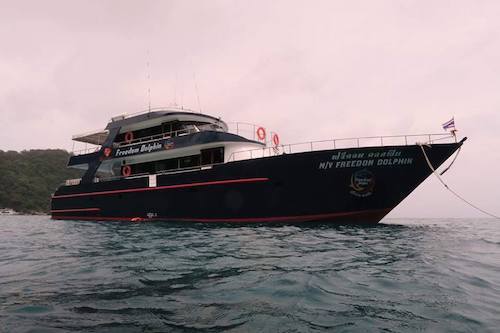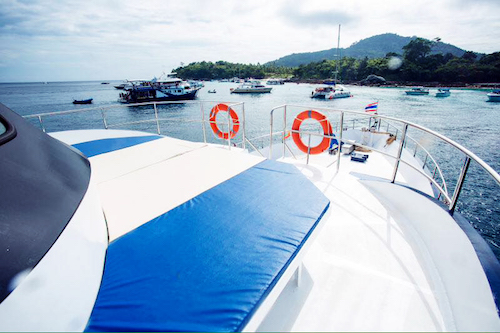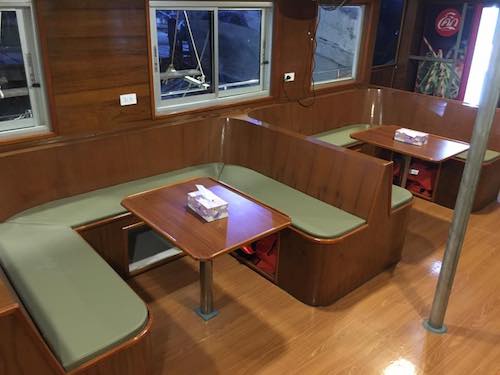 7:30am – Pick up at the hotel and proceed to Chalong Pier. Transfer to dive boat.
9:30am: First dive at Koh Bida Nok.
10:30am: One hour surface interval.
11:30am: Second dive at Palong Wall.
12:30pm: Hot buffet lunch on board. After lunch there is time for snorkeling and sun bathing
1:45pm: Third dive on Koh Dok Mai.
4:00pm: Back to Chalong Pier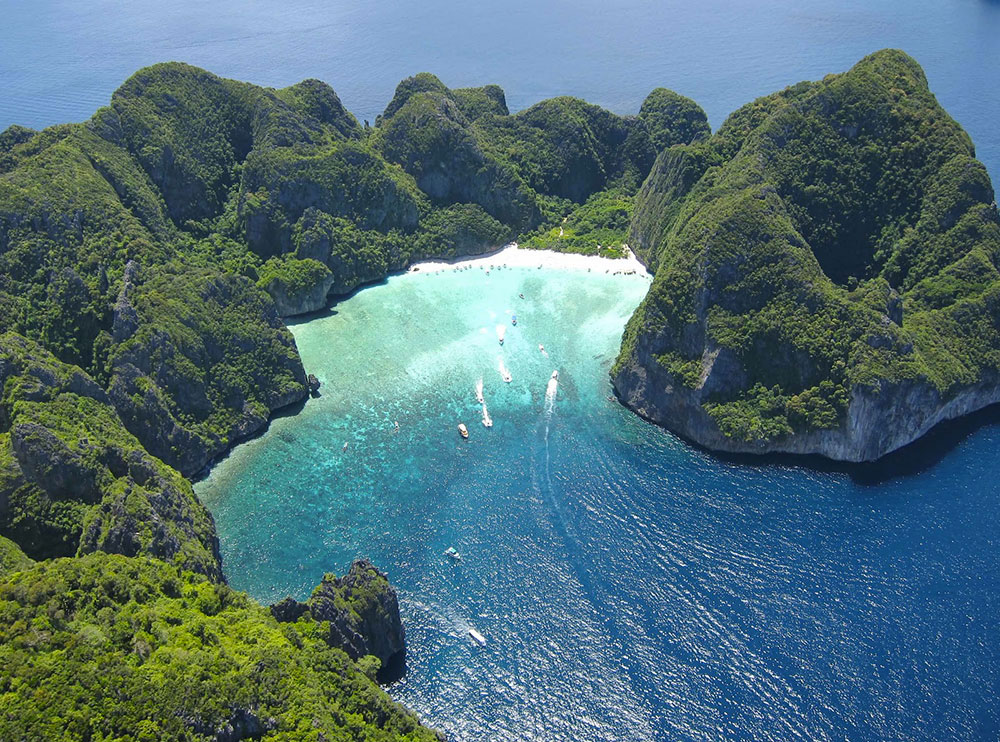 What to Bring ?
– Beach towel
– Swimwear
– Camera
– Shorts & light T-Shirt
– Cap/Hat
– Sun glasses
– Sunblock
Koh Phi Phi Highlights:
Depth: 5 – 30 m.
Visibility: 10 – 25 m.
Currents: Low.
Water temperature: 27-30 ° C.
Experience Level: Beginner – Intermediate.
Diving Season: All year.