Phi Phi island (เกาะ พี พี, Koh means "island" in Thai), is internationally renowned for its white sand beaches and cliffs. The island is made up of two main islands, which are Koh Phi Phi Don and Koh Phi Phi Ley. There are several other little islands which are mainly rocks. This archipelago is located east of Phuket in Thailand, in the Andaman sea off the coast of Krabi province. Discover with SSS Phuket a snorkling Phuket trip.
Underwater visibility
HIGHLIGHTS
NUMBER OF SNORKELING SESSIONS
FOR WHOM
PRICING ADULT
ALL INCLUDED
CHILD (4 TO 10 YO)
ALL INCLUDED
Day Trip Itinerary | Koh Phi Phi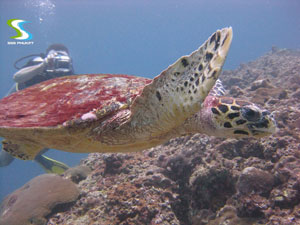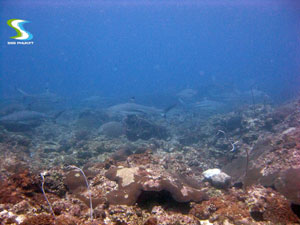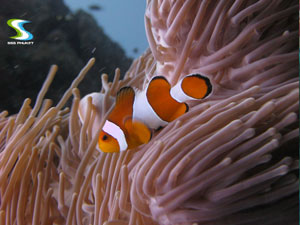 7:30am – Pick up at the hotel and proceed to Chalong Pier. Transfer to dive boat
9:30am: First snorkeling session at Koh Bida Nok.
10:30am: One hour surface interval.
11:30am: Second snorkeling session at Palong Wall.
12:30pm: Hot buffet lunch on board. After lunch there is time for snorkeling and sun bathing
1:45pm: Third snorkeling session on Koh Dok Mai.
4:00pm: Back to Chalong Pie
Note: We do not land on islands, you will spend the day on our comfortable diving boat where you can enjoy sunbathing and foods served all day long.
Koh Phi Phi Don is the largest island of the archipelago. There, you will discover two beautiful villages under the administration of the sub-district of Ao Nang, Muang district, in the province of Krabi.
Unlike Koh Phi Phi Don, its neighbour Koh Phi Phi Ley remains uninhabited. It is the most popular one. This island attained its global reputation for its stunning scenery and it was where "The Beach" starring Leonardo Dicaprio was filmed on Maya bay.
Koh Phi Phi islands (6 in total) offer wonderful landscapes, clear waters and abundant coral reefs for Phuket snorkeling and diving. Discover the richness of the marine life, home of an abundance of corals in protected waters.
At SSS Phuket, you will be able to organize your Phuket snorkeling excursion individually, or as a group or as an exclusive private group.
Koh Phi Phi Highlights:
Area: 35 km2
Time: 2h to 2h30
Number of islands: 6
Depth: 5 – 30m
Visibility: 7 – 25m
Currents: Low
Water temperature: 27-30 ° C
Experience Level: Beginner – Intermediate
Number of dive sites: 15
Diving Season: All year
Distance: 45 km east of Phuket (2 hours and half)
What to Bring ?
– Beach towel
– Swimwear
– Camera
– Shorts & light T-Shirt
– Cap/Hat
– Sun glasses
– Sunblock
Cost | Booking
Koh Phi Phi Snorkeling Day Trip
THB2500
THB1900 Trip Child (4 to 10 Yo)
Experienced Tour Guide
Sun Bed
First Feature
Full Set of Rental Snorkeling Equipment (Mask, Snorkel, Finsand Life Jacket)
Breakfast & Lunch
Snacks, Soft drink and Fresh fruit all day
Breakfast & LunchTransfers
Taxi Transfers (only for Chalong/Kata/Karon/Patong Area)
Rent an underwater camera for 1,000 THB and bring home wonderful memories of your snorkeling trip. You will be able to take pictures and videos up to 30 meters depth. We will either burn the photos on a disc or save it in your memory card for you! Please feel free to ask us more information.
BOOKING