MV Pawara Similan Liveaboard
Reach out to us through our "LiveCHAT" or "Whatsapp" to explore exclusive offers and availability
MV Pawara | Liveaboard Thailand
MV Pawara stands out as a highly favored liveaboard vessel, journeying through the captivating Similan and Surin Island National Parks.
Mv Pawara | MASTER

CABIN

|

THB 37,700
This cabin offers flexibility with the option of either a queen-size bed or two separate beds. Complete with an en-suite bathroom, these quarters are situated on the main deck, providing a splendid sea view.
MV Pawara |

DELUXE

CABIN |

THB 34,700
Situated on the main deck,

our twin share cabins feature comfortable twin bunk beds with

a picturesque sea view

and a convenient en-suite bathroom.
MV Pawara |

STANDARD

 CABIN |

THB 32,700
Ideal for double occupancy, our twin share cabins can be configured with either a queen-size bed or two separate beds. Each cabin includes a private en-suite bathroom and is situated on the lower deck.
Standard

En-Suite Bathroom
MV Pawara |

BUDGET

 CABIN |

THB 26,700
Experience the comfort of our twin-share cabins featuring twin bunk beds. Two of these cozy cabins are situated on the lower deck, each with its own en-suite bathroom. Additionally, there is one cabin located on the upper deck, with a shared bathroom.
MV PAWARA 2023-24 SCHEDULE SIMILAN - RICHELIEU
5 reasons to choose SSS Phuket for Similan Liveaboard
At SSS Phuket, our team is dedicated to continuously enhancing our activities, services, and teaching methods, guaranteeing an exceptional experience for every single customer. Here's a preview of our activities on our Instagram.
"At SSS Phuket, we value transparent communication with our divers. That's why we offer a direct contact number, ensuring easy and open communication via popular messaging platforms such as WhatsApp, Telegram, and WeChat. We are dedicated to providing the best service and ensuring that our divers have a seamless and enjoyable experience with us."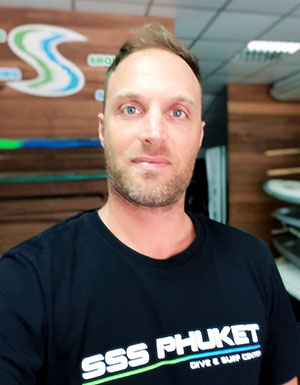 1. An effective method of communication
Personal Assistant
"When you choose SSS Phuket, you are making the decision to experience the utmost value for your scuba diving liveaboard holidays. We take pride in consistently offering attractive offers and discount packages, ensuring you get the most out of your diving adventure. Our commitment lies in providing competitive prices without compromising on the quality of service, guaranteeing an exceptional experience that fits your budget."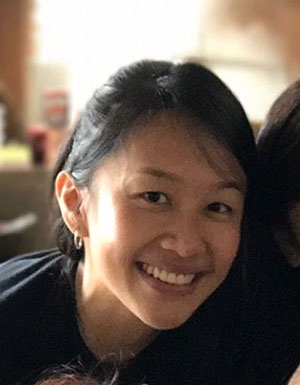 2. Competitive prices
Offering Frequent Promotions
"Make the most of your holidays in Phuket by diving at the most beautiful sites, including Similan, Surin, Phi Phi, Racha, King Cruiser, and Shark Point, among others. Each location offers unique marine wonders, from majestic creatures such as Manta Rays, Whale Sharks to stunning coral formations. With our experienced team ensuring safety and enjoyment, immerse yourself in the crystal-clear waters for an unforgettable and awe-inspiring experience."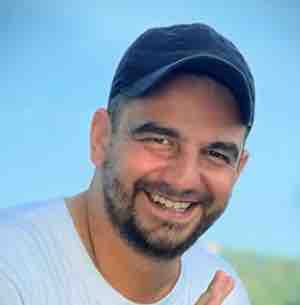 3. Scuba Diving to Best Thailand Dive Sites
Choosing Most Spectacular Dive Sites
"Since 2005, SSS Phuket Dive Center has been passionately teaching students the art of scuba diving on a daily basis. Our expert instructors cater to beginners and highly experienced divers alike, ensuring a personalized learning experience for each individual. As a testament to our commitment to safety and quality, all our staff members are certified divers and instructors, guaranteeing the highest level of expertise and professionalism throughout your diving journey with us."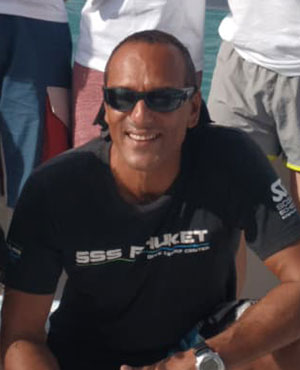 4. World Best Scuba Diving Certifications and Courses
SSI, PADI, AIDA, Molchanovs
"Last but not least, selecting SSS Phuket for your freediving experience means embracing an eco-friendly approach. We take pride in supporting a vital project focused on preserving the precious corals of Kata. By choosing us, you actively contribute to the Coral Reef Creation Project, demonstrating your commitment to environmental conservation. Join us in our mission to protect and nurture the marine ecosystem, ensuring the beauty and health of these reefs for generations to come."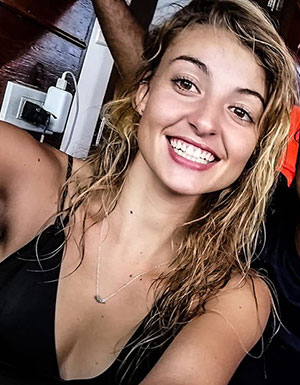 5. Support Coral Reef Creation project
An Eco Effort That Make Sense