Molchanovs Wave 2 Phuket - Advanced Freediving
Refine, improve and further your skills to freedive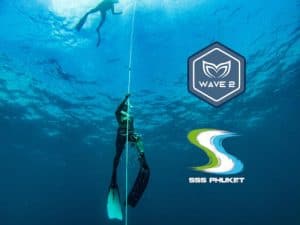 To get your Molchanovs Wave 2 Phuket, you will ha
ve to perform :
> 50 Meters Dynamic (DYNB swim horizontally underwater for 50 meters) |
for Pool and Level 2
> Static 2 min 30 sec
> DNF 35 Meters (Dynamic No Fins) | F
or Pool and Level 2
> CWTB & FIM 24-30m (Constant Weight with bi-fins and Free Immersion) | for Level 2 Open Water
> CNF 15m (Constant Weight With No Fins)
> CWTB Buddying 10-15m | for Level 2 Open Water
> Rescue from 15m | for Level 2 Open Water
Mochanovs Wave 2 Phuket
3 Days Course
฿11,900
Mochanovs Instructor Fee
Mochanovs W2 License
Mochanovs Wave 2 Online Material
Freediving Equipment
Breakfast-Lunch on Racha Yai boat trip
Racha Yai Boat Trip Transfers (From Kamala to Chalong Pier)
 
Book Now

💳 Mochanovs Wave 2 Phuket |
Booking
Fast Process - Fast Booking

🗓️

Mochanovs Wave 2 Phuket

 Itinerary
Day Trip Itinerary | 3 Days Course
DAY 1 : Pool Session
9 am – 1 pm: Meeting at the pool in Chalong
Static and dynamic Training
DAY 2 : Full Day Trip to Racha Yai Island
8 am – 4 pm: Pick up at your hotel around 7.30am
Open Water training
DAY 3 : Coral Island (or local dive site depending on sea condition)
9am – 1pm : Meeting at Rawai pier
Open Water Deep Training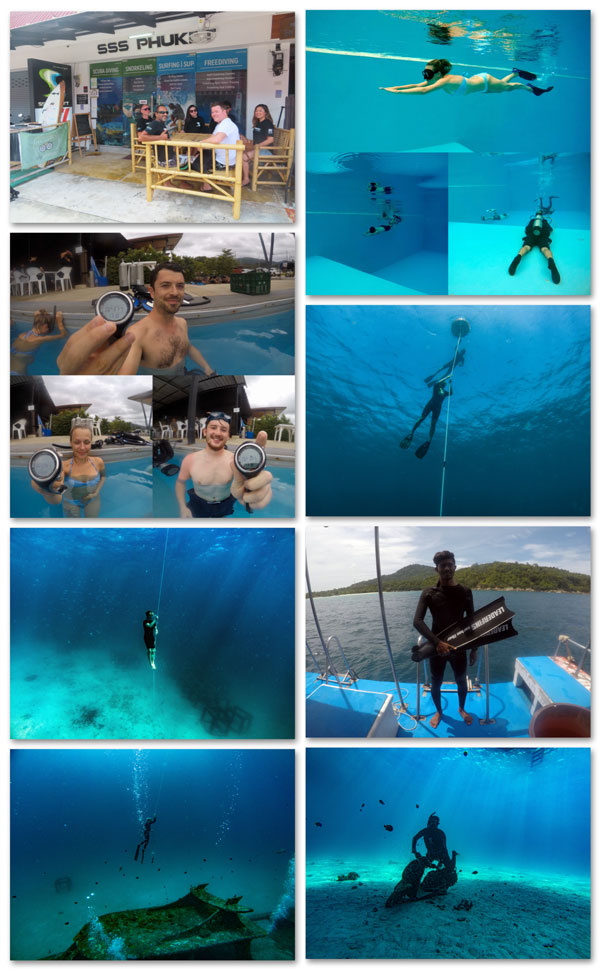 🏝️ Visited Islands | Molchanovs Wave 2

Phuket
Day Trip To Racha Yai Island
RACHA YAI ISLAND: IDEAL FOR FREEDIVING TRAINING
Koh Racha Yai, is the largest of the two islands located off the Southeastern coast of Phuket.
The island provides excellent underwater visibility which makes freediving and snorkeling very enjoyable.
Different kinds of corals can be spotted here with the Staghorn coral predominating in many areas. Marine life is rich and species such as Barracuda, Tuna and Milk Fish can be found in this area.
The better place for diving is located on the East coast along the hard coral reef where there are shipwrecks and good drifts.
There are several interesting dive sites around Koh Racha Yai including Lucy's Reef, Reef "Do little Do" where Stonefish and Batfish may be chanced upon. Not forgetting Marla's mystery, a wreck that became home to Morays, Groupers and Lionfish.
Why SSS Phuket for Molchanovs Wave 2 Phuket
📖

Molchanovs

Freediving

Deeper in the theory