Aida 2 Star Phuket is a course realised by AIDA. AIDA is an International Association for Development of Apnea. It is an organization of freedivers. AIDA 2 Stars Phuket courses are certified free-diving courses from beginner levels to advanced levels. You can discover free-diving at your own pace. Discover freediving as a beginner or go further in advancing your skills. At SSS Phuket, we offer you the possibility to discover a whole new underwater experience. An experience that you never had before.
In order to complete this level of the AIDA Courses for freedivers, you will have to perform:
a two minutes breathold.
swim fourty meters underwater with fins.
dive until sixteen meters in the open water.
Come to live an experience with our AIDA 2 Stars Phuket courses !
AIDA 2 Star Phuket |Price | Reservation
AIDA 2 Star Phuket Price
฿9 900
AIDA Instructor Fee
AIDA Freediver License
AIDA Freediver Manual & AIDArecreational dive tables
2 Dives to a maximum of 18m
Freediving Equipment
Breakfast
Lunch
Snack, Fresh water
Boat Trip Transfers (Chalong/Kata/Karon/Patong)
Insurance
AIDA Certificate
Book Now
3 Days Course
AIDA 2 Star Phuket Package Leaderfins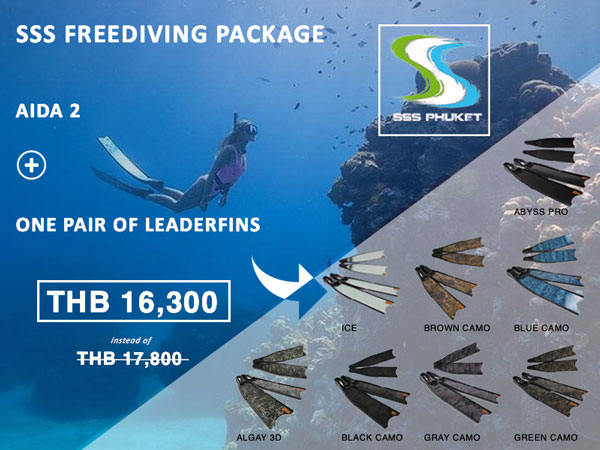 To enjoy your freediving experience even more, SSS Phuket offers you a package in which you can choose your very own Leaderfins fins among those above. Get a THB1500 discount on this freediving package !
If you are interested in this package contact us directly on our live chat, whatsapp/Line +66 895 869 920 (Jean) or WeChat sssphuketjean
AIDA 2 Star Phuket | Booking

AIDA 2 Star Phuket | Days Trip Itinerary
DAY 1 : Pool Session
8:30 am – 12:00 am – Meeting at SSS Phuket for a briefing and theory session
13:00 pm – 15:00 pm – Training static and dynamic apnea in a swimmingpool
DAY 2 :
8:30 am – Meeting Point at SSS Phuket
9:00 am – 11:00 am – Training static and dynamic apnea in a swimming pool
13:00 pm – Constant weight dive in Kata Reef
DAY 3 : Open Water
7:30am – Meeting at your hotel
8:00am – 9:30 am – Make your way to the island of Phuket with breakfast on board the boat
12:00am – Hot buffet lunch served on board. Time for some snorkeling and sun bathing after lunch.
15:00 pm – Rest and relax. Enjoy fresh tropical fruit and soft drinks on the way back to Chalong Pier
15:30pm – Back to Chalong Pier
16:00pm – Return to Hotel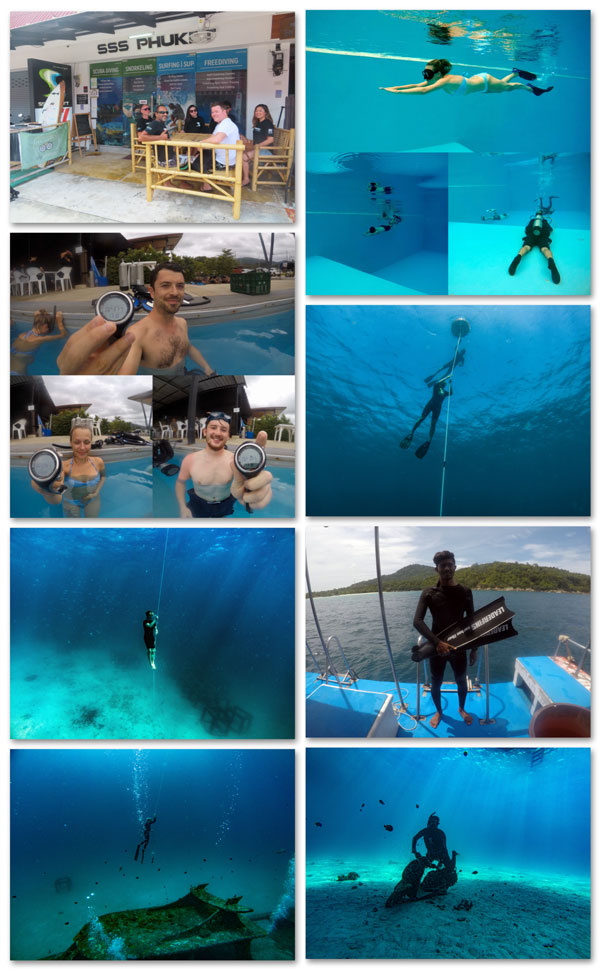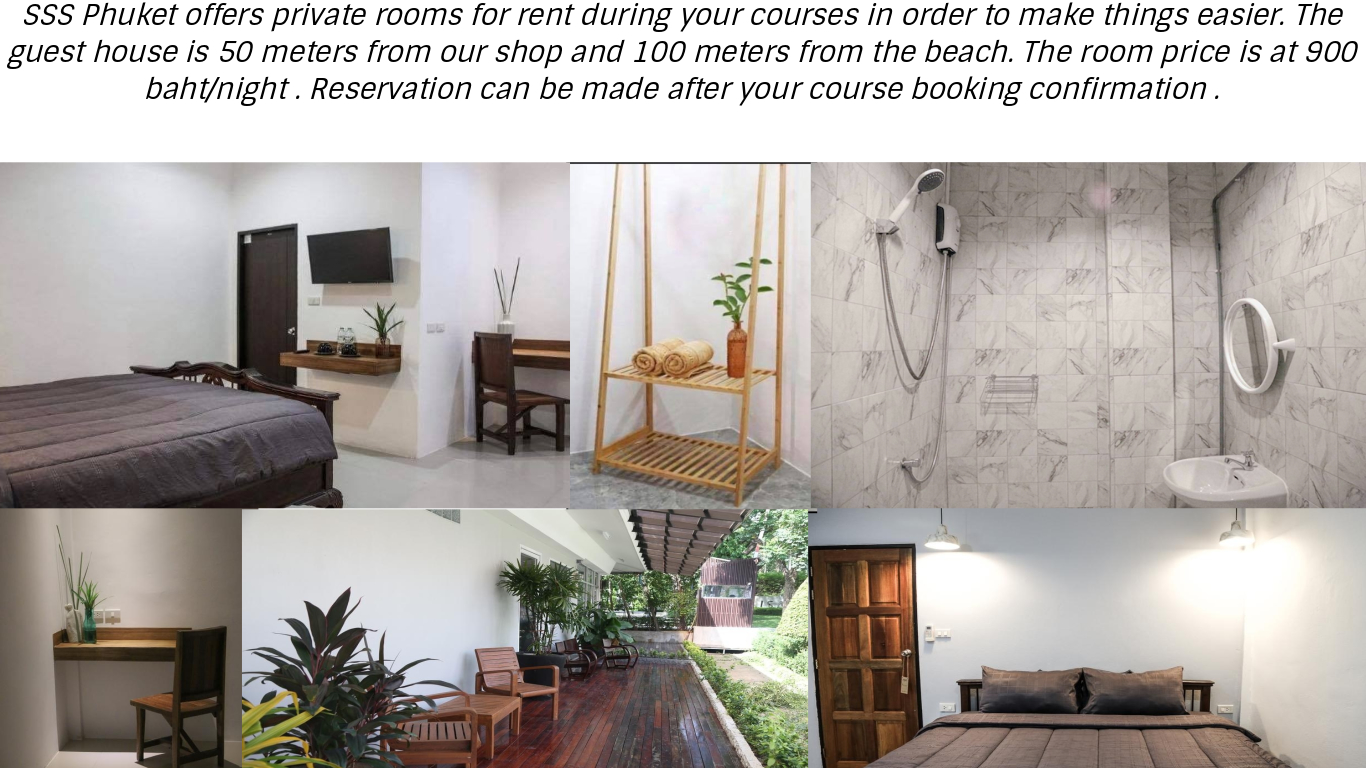 AIDA 2 Star Phuket | Visited Islands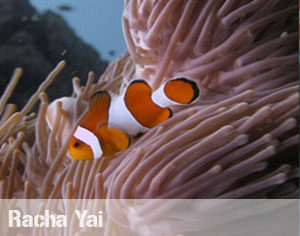 Koh Racha Yai, is the largest of the two islands located off the Southeastern coast of Phuket.
Different kinds of corals can be spotted here with the Staghorn coral predominating in many areas. Marine life is rich and species such as Barracuda, Tuna and Milk Fish can be found in this area.
The better place for diving is located on the East coast along the hard coral reef where there are shipwrecks and good drifts.
There are several interesting dive sites around Koh Racha Yai including Lucy's Reef, Reef "Do little Do" where Stonefish and Batfish may be chanced upon. Not forgetting Marla's mystery, a wreck that became home to Morays, Groupers and Lionfish.
AIDA 2 Star Phuket
Why Us ? / Why Phuket ?
Amazing Pool Facilities

Very big and quiet pool on Kata Hill

Experienced Freediving Teachers

They have a many years of teaching, professional and fun!

The Very First and Genuine Freediving Center in Phuket

More than a decade of Freediving training in Phuket
AIDA 2 Star Phuket | Continuing Education
The possibilities for the continuation of AIDA 2 Stars are :
AIDA 2 Star Phuket | Our freedivers students reviews :