Koh Racha Yai, is the largest of the two islands located off the Southeastern coast of Phuket.
This scuba eden has gained its reputation with its beautiful clear waters and white sand beaches. You would be able to discover the rich marine life by snorkeling during the day or over several days. Wide variety of flora and fauna can be seen with good underwater visibility.
Underwater visibility
HIGHLIGHTS
NUMBER OF SNORKELING SESSIONS
FOR WHOM
PRICING ADULT
ALL INCLUDED
SCUBA DIVING OPTION
EXTRA PER PERSON
Day Trip Itinerary | Racha Yai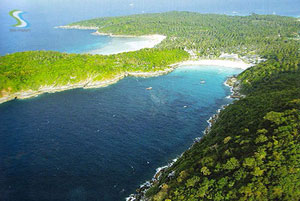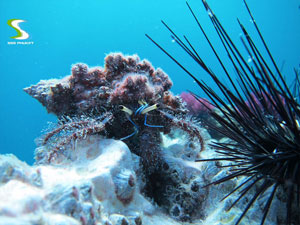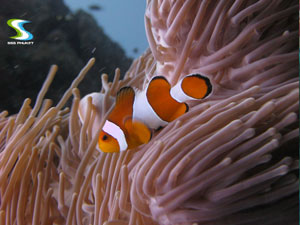 8:00am – Pick up at the hotel and transfer to Chalong Pier
9:00am – Welcome aboard! Breakfast is provided on the way
9:30am – Arrival at Batok Bay, Racha Yai Island
10:00 – Explore the spectacular snorkeling spots around the island
12:00 – Hot buffet lunch on board. After lunch there is time for snorkeling and sun bathing
1:30pm – Explore another beautiful snorkeling spot
3:00pm – Rest and Relax. Enjoy fresh tropical fruit and soft drinks on the way back to Chalong pier
3:30pm – Back to Chalong Pier and return to hotel
Koh Racha Yai also has tourist facilities where you would be able to find restaurants and hotels for different budgets.
Racha Yai Snorkeling Day Trip.
The island of Koh Racha Yai is an ideal destination for snorkeling or diving excursions. At SSS Phuket, you would be able to organize your snorkeling excursion individually, as a group or as an exclusive private group.
Koh Racha islands (also know as Ko Raya) are divided in two islands, Koh Racha Yai and Ko Racha Noi. Often described as twins, they are located southeast of Phuket and are available by speedboat in just 30 minutes.
Koh Racha Yai Highlights:
Time from Chalong Bay: 30 min.
Number of islands: 2.
Depth: 4 – 40 m.
Visibility: 12 – 30 m.
Currents: Low.
Water temperature: 27-30 ° C.
Experience Level: Beginner – Intermediate.
Number of dive sites: 12.
Diving Season: All year.
Distance: 30 km east of Phuket.
What to Bring ?
– Beach towel
– Swimwear
– Camera
– Shorts & light T-Shirt
– Cap/Hat
– Sun glasses
– Sunblock
Cost | Booking
Racha Yai Snorkeling Day Trip
THB20000
THB1900 Trip Child (4 to 10 Yo)
Experienced Tour Guide
Sun Bed at Racha Yai Island
First Feature
Full Set of Rental Snorkeling Equipment (Mask, Snorkel, Finsand Life Jacket)
Breakfast & Lunch
Snacks, Soft drink and Fresh fruit all day
Breakfast & LunchTransfers
Rent
an underwater camera
for 1,000 THB and take home with you the
wonderful memories
from your snorkeling trip. You would be able to
take photos and videos to the depth of up to 30 meters
. We would either burn the photos in a disc or save it in your memory card for you! Please feel free to
ask us for more information.
BOOKING