SSS Phuket offers you the possibility to enjoy scuba diving in Phuket for pleasure or to attain the various levels. We also organize day trips and liveaboard.
Beginner – No certification required
---
Discover Scuba Diving
Always wonder what is it like to breathe underwater? Have a go and discover the world of Scuba Diving without having to plunge into certification course and enjoy diving in Phuket.
---
---
---
---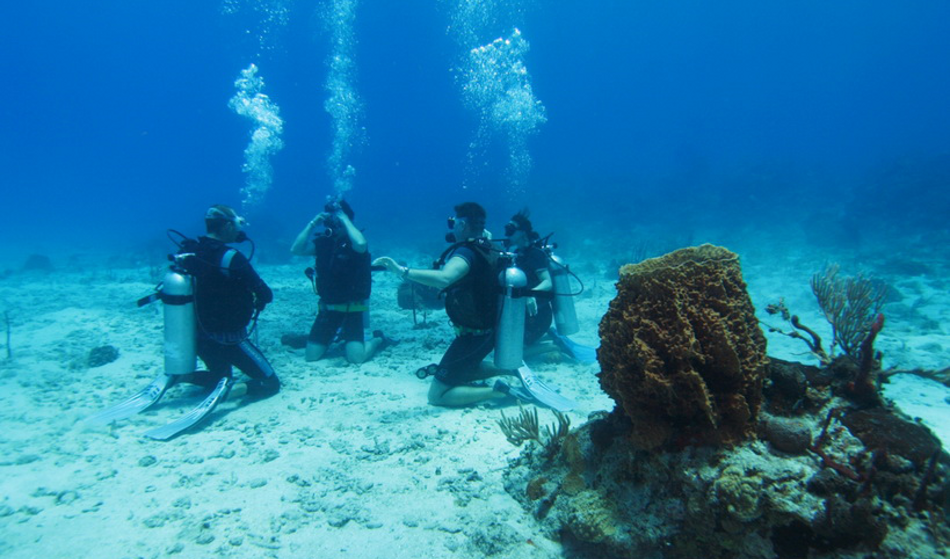 ---
Adventure Diver
Take your diving skills to a whole new level! The Adventure Diver course is an incredible way to improve your diving skills! There is a long list of adventure dives that you can take part during this course.
Read More
---
---
Qualifications required level
Professional certifications
Divemaster | Level 4
Passionate about diving ? Consider doing what you love for a living: become a Divemaster. When you Join the Tribe™ by becoming a Divemaster, you join the largest and most respected dive tribe in the world—that of the Professionals.
Read More
---
---
Specialty Courses
Specialty Courses teache you new techniques and provides you with tools to enhance your dive exploration. Choose and select what you would like to know more and immerse in it. Choose from a list of exciting specialty dive courses!
---
---
Koh Phi Phi
Phi Phi islands have one of the most spectacular landscape where the vertical cliffs of Thailand are the backdrop of the beautiful beaches. These islands became even more renowned when Danny Boyle filmed the movie " The Beach" starring Leonardo Di Caprio in 1998.
Read More
---
---
LIVEABOARD
Hop on a Liveaboard Cruise to Phuket's Best dive sites at Similan Islands, Surin, Mergui Archipelago, Hin Daeng, Hin Muang, Koh Phi Phi
---
MV Deep Andaman Queen
MV Deep Andaman Queen is a brand new liveaboard built in 2012, she has air conditioned cabins with private bathroom. She has a variety of cabin configurations to suit our guests' requirement from quad, triple and twin shared standard cabins on the lower deck, to Deluxe Double bed and Twin beds cabins on the main deck.
---
---
---
Mid-
MV Andaman Seafarer
Hin Daeng Hin/ Muang Liveaboard – MV Andaman Seafarer Liveaboard to Hin Daeng with the MV Andaman Seafarer. The MV Andaman Seafarer had been built in 1994. It is suitable for aquatic leisure cruises being for diving, snorkeling or kayaking. Discover the most beautiful dive sites in the south of Phuket like Koh Phi Phi, Koh Ha Yai, Hin Daeng, Hin Muang and Tarutao.
---
---
---
South Siam 3
MV South Siam 3 offers the ultimate in flexibility, accommodating any travel schedule.
---
---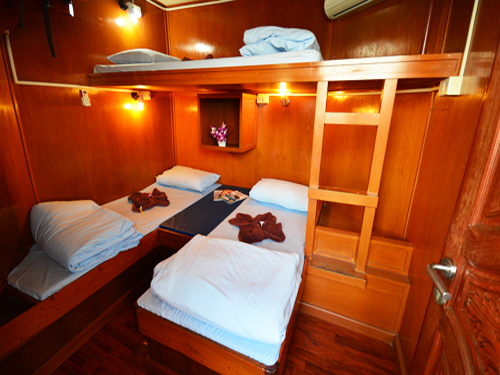 ---
---
5 reasons to choose SSS Phuket for Scuba Diving
1. We speak many different languages

Our instructors speak English, French, Russian and Thai. Be at ease and know that someone would be able to communicate with you in your language.

2. We ensure your safety

Having managed more than 5000 dives and 800 certifications, our experienced and certified manager and instructors would take utmost safety measures to ensure that you are well informed about possible risks for a fun and safe dive experience.

3. We care about marine life

To sustain Thailand beautiful dive sites preserving abundant flora and fauna, SSS Phuket created the "Coral Reef Creation Project" to boost the growth of new coral reefs naturally by sinking structures coral can grow on.

4. We are attentive to your needs.

We are flexible and we would do our best to simplify and accommodate to your needs. You would get a rapid answer to your e-mail ( an answer guaranteed in less than 6 hours).

5. We are not only a website

We are a certified dive center where you would be able to make direct purchases or if not, directly on our online shop. If there is equipment that you may require, we would be able to give you professional advice to make the best choice.