Buy Tail pad Phuket : Buy your tailpad for surfing from SSS Phuket today! Our tail pad is made of EVA foam and 3M glue for optimal quality and it can be adapted for different boards.
Buy your tail pad in Phuket now
฿ 690

Buy Tail Pad Phuket: Characteristics of the SSS Phuket tail pad
A tailpad, what is it used for?
A tail pad, which is also known as a deckpad or traction pad is pasted at the tail of the surfboard (on the back). It allows the user to keep the back foot on the back of the board to maintain certain postures more easily.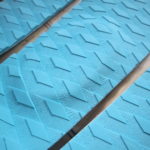 The SSS Phuket deck pad comes in 3 parts, which allows you to position it as you desire on the board. The padding of the tail pad fits the plantar arch and the kick allows you to fix your foot on the back to control positions like the backside rivers.
SSS Phuket tail pads are available in turquoise and black.
For which types of boards?
Our deckpads can be adapted to different kinds of boards: shortbaord, malibu, hybrid, gun, SUP surf and also it can be used of the different types of tails which comprises of round tail, fish tail, diamond tail, and the square tail.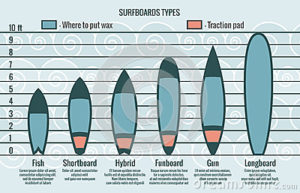 The material:
The tail pad is made up of EVA foam and at the back, it is covered with 3M glue. The EVA foam is a durable material. In general, a new deckpad can last you an entire surf season and then it is advisable that you change it. It is also a material that is resistant and has a very good cushioning. The 3M glue provides very good adhesion to the board.
Where to buy tail pad Phuket?
BUY TAIL PAD PHUKET:

SSS Phuket is located at Patak Road in Kata (close to Kata Beach). It is ideally situated for surf practice during the low season ( surf season) from May to November.
SSS Phuket Dive and Surf center carries the quality surf tail pad that you would be able to buy at a reasonable price.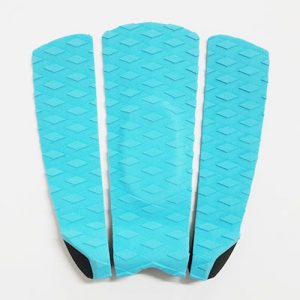 3 main reasons why you should choose your tail pad from SSS Phuket

Superior quality

Affordable price

Made of resistant material and asethically appealing
Surfing is an exciting sport where you would be able to catch waves and glide on the water on your surfboard. This sport is for thrill and fun seeking individuals regardless of age who are looking for a new sensation to be able to catch a wave and glide on the waters.