SSS Phuket offers you the opportunity to enjoy diving in Phuket for pleasure or more to climb the PADI levels. Moreover, you can  enjoy extras such as day trips or liveaboard.
PADI COURSES
From the One-Day program PADI Discover Scuba Diving to the PADI Instructor Development Course
No 
qualifications required level
---
PADI Discover Scuba Diving
Always wondering what it is like to breathe underwater? You do not necessarily have to plunge into a course for certification.
PADI Scuba Diver
The PADI Scuba Diver certification might be the perfect solution for you. This PADI certification would allow you to primarily go diving with a dive guide without having to spend so much time compared to the Open Water Diver course.
PADI Open Water Diver | Level 1
Get your PADI Open Water Diver Certification today! This basic diving certification is the ticket to a lifetime of leisure diving adventures. The PADI Open Water Diver Certification is very popular in the world today.
---
---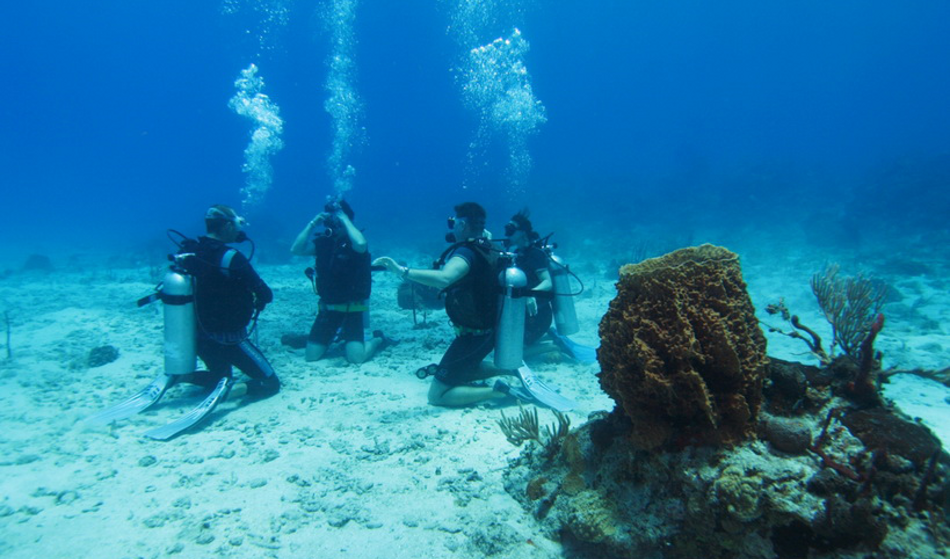 ---
Qualifications required level
PADI Adventure Diver
Take your diving skills to a whole new level! The PADI Adventure Diver course is an incredible way to improve your diving skills! There is a long list of adventure dives that you can take part during this course.
PADI Advanced Open Water Diver | Level 2
Exploration. Excitement. Experiences. Advance your diving skills with the PADI Advanced Open Water Diver Course after your PADI Open Water Diver . This course would improve your capacity while scuba diving as you would be able to boost your confidence and work on your scuba skills.
PADI Rescue Diver | Level 3
Many Divers describe the PADI Rescue course to be both challenging but yet the most rewarding course they have ever taken. This course enables you to learn to prevent and manage problems in the water and at the same time to be more confident as a diver.
PADI Master Scuba Diver
Sharpen Your Skills with the PADI Master Scuba Diver rating. Be part of the elite group in recreational scuba diving and live the dive life as a PADI Master Scuba Diver.
Professional certifications
PADI Divemaster | Level 4
Passionate about diving ? Consider doing what you love for a living: become a PADI Divemaster. When you Join the Tribe™ by becoming a PADI Divemaster, you join the largest and most respected dive tribe in the world—that of the PADI Professionals.
PADI Instructor Development Course | Level 5
Extraordinary is THE word to describe this course. You would have a once in a lifetime experience! Go behind the scenes of diving and be part of the team to share your diving skills with others. As a PADI Open Water Scuba Instructor, spread the joy and beauty of Scuba Diving and be rewarded in ways you cannot imagine.
---
PADI Specialty Courses
The PADI Specialty Course teaches you new techniques and provides you with tools to enhance you dive exploration. Choose and select what you would like to know more and immerse in it. Choose from a list of exciting specialty dive courses!
---
DAY TRIP
Discover All Outstanding Phuket Dive Sites, From Koh Phi Phi To Similan Islands
---
Koh Phi Phi
Phi Phi islands have one of the most spectacular landscape where the vertical cliffs of Thailand are the backdrop of the beautiful beaches. These islands became even more renowned when Danny Boyle filmed the movie " The Beach" starring Leonardo Di Caprio in 1998.
Koh Racha Noi
Koh Racha Noi, is an uninhabited wild island featuring hard coral reef and large granite boulders. This island has got one of the best visibility among the islands around Phuket. Encounters with Manta rays and leopard Sharks are frequent. Dive sites are catered for beginner to advanced levels.
Koh Racha Yai
Koh Racha Yai is the largest of the two islands located off the Southeastern coast of Phuket.Different kinds of corals can be spotted here with the Staghorn coral predominating in many areas. Marine life is rich and species such as Barracuda, Tuna and Milk Fish can be found in this area.
King Cruiser Wreck
On the 4th May 1997, the King Cruiser, a car ferry sank. The ferry was navigating between Phuket and Phi Phi island when it hit the underwater pinnacle of the Anemone Reef. The impact had split the pinnacle in two and had created a massive hole in the hull which allowed water to enter. All 561 passengers on board were rescued.
---
LIVEABOARD
Reach Phuket Best Dive Sites by Liveaboard Cruise. Similan Islands, Surin, Mergui Archipelago, Hin Daeng, Hin Muang, Koh Phi Phi…
---
MV Deep Andaman Queen
MV Deep Andaman Queen is a brand new liveaboard built in 2012, she has air conditioned cabins with private bathroom. She has a variety of cabin configurations to suit our guests' requirement from quad, triple and twin shared standard cabins on the lower deck, to Deluxe Double bed and Twin beds cabins on the main deck.
The Junk
The June Hong Chian Lee known as "The Junk" was built in Malaysia in Penang. Made in Teak wood, it is thirty meters long with about 330 square meters of sails. It was built 1962 for charcoal transportation from Burma to Malaysia. Until 1985 the junk was used to transport merchandises as wood, mango and charcoal. Then it was modified to serve as a Yacht. The Junk was sold in 1997 and was restored and optimized to serve as a liveaboard.
---
---
Mid-
MV Andaman Seafarer
Hin Daeng Hin/ Muang Liveaboard – MV Andaman Seafarer Liveaboard to Hin Daeng with the MV Andaman Seafarer. The MV Andaman Seafarer had been built in 1994. It is suitable for aquatic leisure cruises be it for diving, snorkeling or kayaking. Discover the most beautiful dive sites in the south of Phuket like Koh Phi Phi, Koh Ha Yai, Hin Daeng, Hin Muang and Tarutao.
MV Pawara
MV Pawara is extremely spacious. With a 35 m2 living room, a dining room with air conditioning , 72 m2 for the upper deck and a large diving platform insuring easy launching which allows enjoyable relaxation moments between your dives. Each double cabine has its own air conditioning, as well as a bathroom and toilettes to feel comfort.
Among the Mid-range, SSS Phuket offers other cruise that more fitted to your budget, to share with family or with friends:
---
---
South Siam 3
MV South Siam 3 offers the ultimate in flexibility, accommodating any travel schedule.
South Siam 4
Like South Siam 3 MV South Siam 4 offers the ultimate in flexibility, accommodating any travel schedule.
Similan Explorer
Explore the Similan and Surin Islands with the Similan Explorer
The Similan Explorer Liveaboard is very popular for those 3 – 5 day trips including the Similan, Surin Islands and the Moken Sea Gypsy Village at the Surin Islands.
Scuba Adventure
With the Scuba Adventure Liveaboard enjoy the Andaman Sea at an affordable price.
Among the"Budget", SSS Phuket also offers the opportunity to benefit from many other cruises with discount price to share  with family or with friends:
– Manta Queen 3
– Oktavia Liveaboard
---
---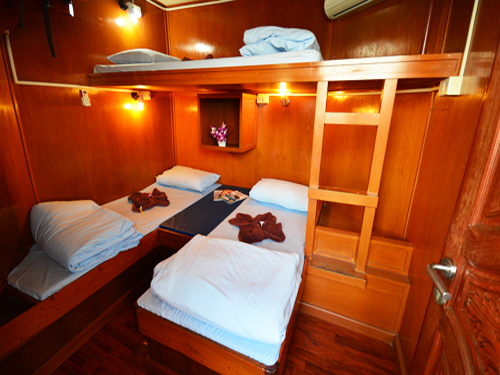 ---