Always wondering what it looks like to breathe underwater?  If so you do not necessarily have to pay for a course to have certification. Begin your diving adventure at your own pace. Discover Scuba Diving would be a good opportunity at the beginning to understand the diving world. SSS Phuket offers a starter program in a private group in spectacular dive spots with our certified SSS Phuket Instructors . During the course, you would get an introduction and briefing on Scuba Diving and you would be taught how to use the scuba diving equipment in shallow waters. Please note that this is not a Scuba Diving Certification.
Koh Racha Yai is the largest of the two islands located off the Southeastern coast of Phuket.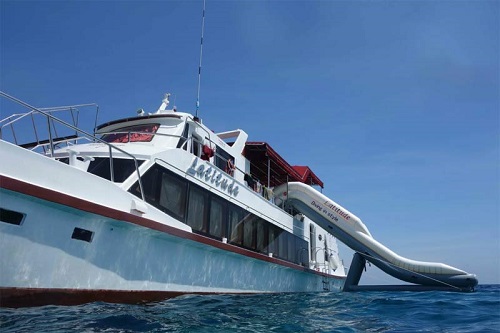 On the northern end of the island, you can find two beautiful little bays. They are  known for their deep clear waters and the colorful coral formations. This scuba eden has gained its reputation for its beautiful clear waters and white sandy beaches. Being renowned for its great visibility while diving even during the different seasons, nothing beats learning how to dive in Racha Yai.
While it may be awesome to already discover the rich marine life in Racha Yai while snorkeling, diving would lead you into a whole new underwater experience. Amongst the varieties of marine life that you would be able to see, get ready to spot the hidden scorpion fish waiting to prey!
Another variety of fish that you would be able to spot are the tuna. Feast your eyes on the shoals of tuna swimming around you. Stonefish are also regular guests at Racha Yai .For many divers' pleasure, be sure to enjoy an exceptional dive especially off the east coast where the current allows a drift dive along a slope with a rocky face. It is covered with beautiful corals.
Price | Booking
Discover Scuba Diving | Racha Yai
฿4 500
PADI Instructor Fee
2 Dives to a maximum of 12m
Scuba Equipment
Breakfast
Lunch
Snack, Fresh water
Taxi Transfers (Chalong, Kata, Karon, Patong)
Insurance
PADI Certificate
Book Now
1 Day Course
Booking
Your instructor will ask you to fill a medical questionnaire on the boat, you can download it here.

Day Trip Itinerary | Racha Yai
Discover Scuba Diving Racha Yai :
7:30 am – Pick up from your hotel and transfer to Chalong pier
8:00 am – Welcome aboard! Breakfast is provided on the way to the first dive site
11:00 am – Hot buffet lunch served on board. Time for some snorkeling and sun bathing after lunch
13:30 pm – Rest and relax. Enjoy fresh tropical fruit and soft drinks on the way back to Chalong pier
16:00 pm – Transfer back to hotel
Visited Islands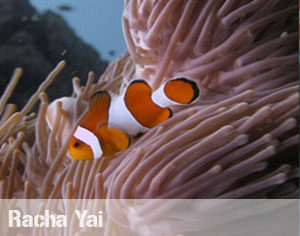 Koh Racha Yai, is the largest of the two islands located off the Southeastern coast of Phuket.
Different kinds of corals can be spotted here with the Staghorn coral predominating in many areas. Marine life is rich and species such as Barracuda, Tuna and Milk Fish can be found in this area.
The better place for diving is located on the East coast along the hard coral reef where there are shipwrecks and good drifts.
There are several interesting dive sites around Koh Racha Yai including Lucy's Reef, Reef "Do little Do" where Stonefish and Batfish may be chanced upon. Not forgetting Marla's mystery, a wreck that became home to Morays, Groupers and Lionfish.
Why Us ? / Why Phuket ?
Great Underwater Visibility

Hard colorful corals, shipwrecks, marine life observation (turtles)

Dive Site Depth - 18 PGM Maximum Depth

4 dives in sites with 40 meters depth

Difficulty

Easy, for everyone who is at least 10 years old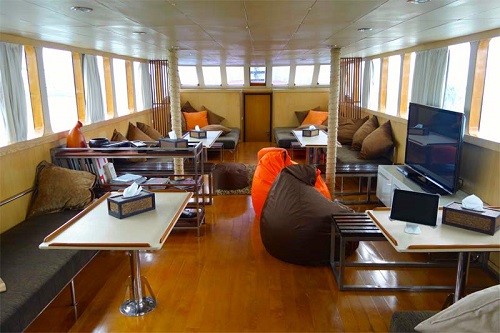 PADI Discover Scuba Diving Program
Continuing Education
The possibilities for the continuation of Discover Scuba Diving are :
---
PADI Scuba Diver course (Extension for 1 more day to obtain license to depth of 12 meters
  PADI Open Water Diver course (Extension for 2 more days to obtain license to depth of 18 meters)