Exploration. Excitement. Experiences. Advance your diving skills with the Advanced Open Water Diver Course Phuket after your Open Water Diver .
Price | Booking
Advanced Open Water Diver
฿11 900
Instructor Fee
Advanced Open Water License
Advanced Open Water Manual
6 Dives to a maximum of 30m
Scuba Equipment
Breakfast
Lunch
Snack, Fresh water
Taxi Transfers (Chalong, Kata, Karon, Patong)
Insurance
Certificate
Book Now
Booking

Our customer review on this activity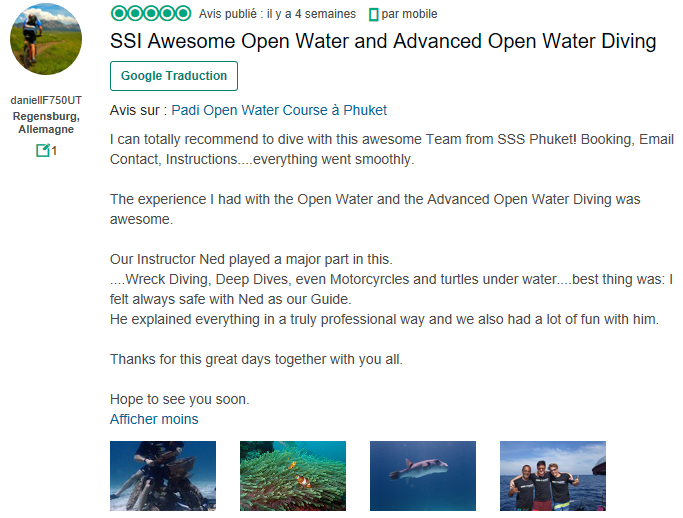 Visited Islands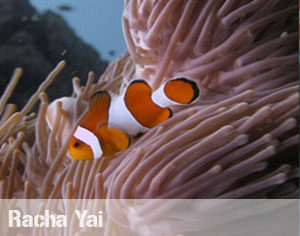 Koh Racha Yai, is the largest of the two islands located off the Southeastern coast of Phuket.
Different kinds of corals can be spotted here with the Staghorn coral predominating in many areas. Marine life is rich and species such as Barracuda, Tuna and Milk Fish can be found in this area.
The better place for diving is located on the East coast along the hard coral reef where there are shipwrecks and good drifts.
There are several interesting dive sites around Koh Racha Yai including Lucy's Reef, Reef "Do little Do" where Stonefish and Batfish may be chanced upon. Not forgetting Marla's mystery, a wreck that became home to Morays, Groupers and Lionfish.
PADI Advanced Phuket : this open water course Phuket will improve your capacity while scuba diving as you will be able to boost your confidence and work on your scuba skills.
Therefore, you would definitely be more comfortable in the water than ever. You will have the opportunity to learn under the supervision of our certified Advanced Open Water Diver Instructors .
Revised what you have already learnt and work on your diving capabilities as you will be introduced to new activities and new ways to have fun while scuba diving. Refine your skills with the accomplishment of five adventure dives that would introduce you to:
• Deeper water diving (typically anywhere from 18-30 meters / 60-100 feet)
• A sampler of three more Adventure Dives of your choice.
Why Us ? / Why Phuket ?
Great Underwater Visibility

Hard colorful corals, shipwrecks, marine life observation (turtles)

Dive Site Depth - 18 PGM Maximum Depth

4 dives in sites with 40 meters depth

Difficulty

Easy, for everyone who is at least 15 years old
Advanced Open Water Program
Continuing Education
The possibilities for the continuation of Advances Open Water are:
---
Specialties (Extension for 1 or 2 more days) ex: Deep Specialty to a depth of 40 meters