Put your skills to practice and rent a surfboard in Phuket.
For experienced surfers, you would have access to fiberglass boards or in epoxy, shortboards, long boards and the Malibus! The standard dimensions of the competition boards are: size 5,8 for short boards, and 9,6 for longboards.
If you want to rent a surfboard, it is important to know some basics first. We would advice you to take up one lesson to understand the some basic rules and to learn basic techniques and you would be able to rent a surfboard and go surfing solo. At SSS Phuket, we have experienced instructors to provide lessons.

Tips
There are some essential tips and surfing rules to respect when you go surfing on your own, when you rent a surfboard or not. Make sure you know these rules and follow closely these recommendations for your own safety and for the safety of others:
• The first rule :
The priority. When someone is surfing on the wave or paddling faster than you towards the peak of the wave, this person has priority over you. Check the wave regularly to see if someone is already surfing on it. For safety reasons, do not paddle if someone is already paddling.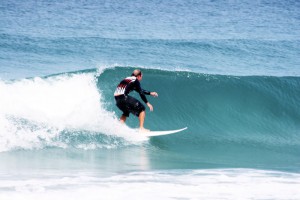 • The second rule :
Never put your board in front of you. Waves can be violent. Thus by not putting your board in front of you, you would refrain from any unnecessary accidents and serious head injuries.
• The third rule :
Always try to control your board. Before releasing your surfboard, always check around if there is someone. For safety reasons, it is always advisable to keep one hand on the board to have control of the board.
Know your limits
Avoid putting yourself and others in dangerous situations. If you think that the conditions are more than you can manage, do not push for it as you may risk landing yourself in a life-threatening situation. If you have not surfed for a while, it is advisable to to take up one lesson just to get the momentum back.
Be decisive
As you would learn during your surf lesson, surfing requires a fast reaction time.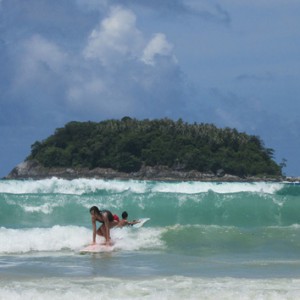 Between each wave and depending where you are situated, you have to be on the ball and think fast what you would like to do. If you are paddling out and you see a surfer who caught a wave and coming towards you, keep paddling out. Do not stay stuck in the middle because it is extremely dangerous should a collision occur.

Respect people around you
Like in every sport, respect is key to enjoying the activity.
For surfing, there are some areas with a strong local presence where foreign presence may not be appreciated. In this case, be respectful and understand the culture better. As such, the locals would be more than happy to welcome you.
Warm up
Surfing is a rigorous sport which requires a lot of energy. Warm up your muscles before you go surfing, it would help you to be more at ease in the water while reducing the risk of injury while surfing. Loosen those muscles and be ready for a great surf session!
The different kind of surfboard
There are different kinds of boards catered for different activities. Surfing, longboard, stand-up paddle, body board and fun board. Each activity requires a different type of board. The board is defined by its length, width and depth.
Shortboards :
Shortboard is very common.
It started in the 70s and had developed over the years.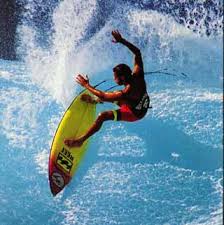 The highlight for this board is the rocker which makes it possible to surf in critical sections of the waves.
The length of a shortboard ranges between 5'4" to 6'8" and the width ranges from 16" to 20". Normally, shortboards have 3 or 4 fins but it can also be used to surf with 1 fin (singleboard). The single board is suitable for advanced surfers as it is more difficult to paddle and less stable.
Gun :
The Gun is the one which surfers use to catch big waves.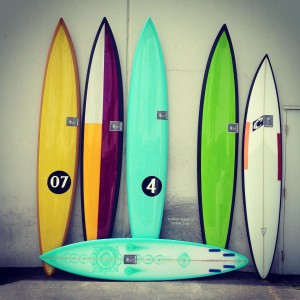 The measurements are between 7′ to 10′. It has a pointy nose and a pin tail. It is possible to gain a lot of speed with the Gun because of its shape and size. Surfers can expect to take big drops and high speed in the waves. It has good control even in high speeds.
Fish :
Well known in the 70s. This board has a rounder nose and a swallow tail.
It is smaller compared but wider compared to the short board.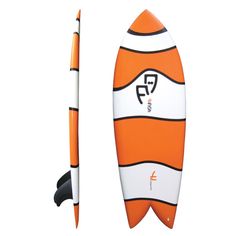 The length ranges between 5'2" to 6'5" and the width from 18" to 24".
It has generally 2 or 4 fins. It is quite flat with a slight rocker to make paddling easier in smaller waves. It also helps the surfer to gain speed even when the wave is not powerful. The Fish are generally used in small to medium sized waves. A surfer could do the big carve with it !
Longboard :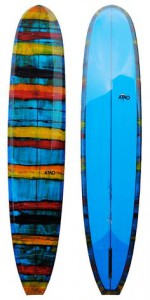 The longboard is the original shape of the surfboard.
Created in Hawaii, it was made of wood in the beginning. Today, longboards have lengths between 8′ to 14′. It has a round nose and can be used with 1 big fin or 3 small ones. Longboard has greater stability with easy paddling which makes it easier to catch waves. This is the board that is recommended for beginners. It is hard to pull sharp turns off with the long board but the surfer would be able to manage hang fives or tens.
Malibu :
Longboards used to be called Malibu. However there are some slight differences between the Malibu and the longboard. The Malibu is slightly smaller and has a slimmer tail compared to the longboard.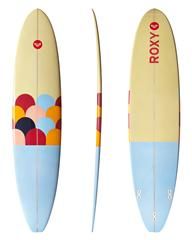 Thus, the Malibu allows more radical turns. There are smaller variations of this board called " mini-Malibu' with the same riding characteristics.


Funboard :
A funboard is hybrid between a short board and a longboard.
It is bigger than a shortboard but has less volume than a longboard. The length starts from 6'5" to 8′.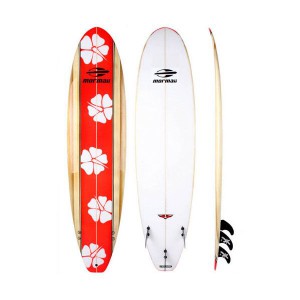 You can find a diversity of shapes for the funboard. This is recommended for surfers looking for paddling power, stability and something smaller than a longboard. This is good for all kinds of conditions and for less experienced surfers.
Bodyboard :
Bodyboard is made of foam. It is a small rectangular board. Bodyboarders lay on this board while catching a wave. It is used with fins as well.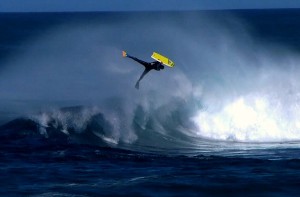 This is a safe start to experience the sensation of catching a wave. Surfers can do a wide range of moves such as 360 degrees, ARS or even the drop with the bodyboard
How to choose your surfboards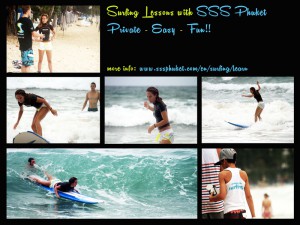 The choice of your surfboard is important for you whether you are an amateur or pro to ensure an enjoyable surfing session.
As a beginner, you should start out using foam boards, longboards or funboard. Paddling would be made easier and the volume of the board would provide sufficient stability and power to catch the waves. Those boards are the most available when you want to rent a surfboard anywhere.
As an intermediate surfer, you could attempt smaller boards, as you would be more ease following waves and making turns. The smaller surfboards would allow you to maneuver easily. Some options you could consider would be a shortboard taller than 6'4'' or a Malibu.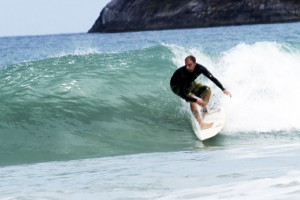 As an advanced surfer, you would be chasing higher performance. You perform tricks and the board becomes an important component of your surf. The board you choose would be based on the wave conditions. This means that if you surf a reef or a beach break, your choice of board would be different. For instance, if you surf a reef break with waves around 1 meter you would probably choose a shortboard around 6′ with a round tail which would be a complement to the medium high waves.

To conclude, the choice of your board is dependent on your level as a surfer and the size of the waves.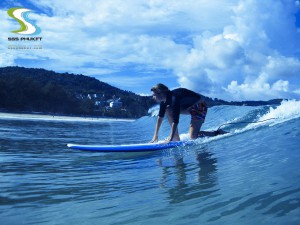 The rougher the conditions, the bigger the board should be in order to provide you the stability you require. The rocker of the board is the curviness of the board. You would require a flat board take on the smaller waves with high speed. Also, the shape of the tail is essential and for powerful and hollow waves, a small tail would give you more control.
How to wax your surfboards
The surf wax that you put on your surfboard would keep you from slipping off your board. The composition of the wax can be natural or synthetic such as paraffin. Here are 3 simple steps on how to wax your board
First step :
Clean your surfboard as the new layer of wax would be able to last longer. (You would not have to do this for a new board.) You could use a wax comb to remove the layer of old wax and use a commercial solvent if there is some remaining old wax.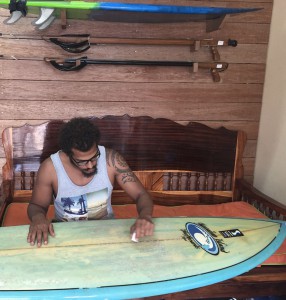 Seconde step :

Apply the first layer of wax with a basecoat wax. The basecoat is important, as it would remain on the board once you are done surfing. The basecoat is harder than other wax. It allows your wax to last longer. You could apply it either by drawing circles or applying it horizontally and then vertically.
Third step :
Finally, apply the top coat of your wax on your board.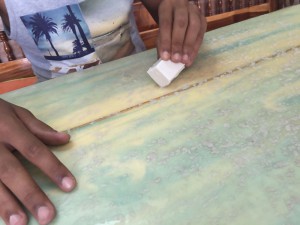 There are different types of wax used for the different water temperatures.
If you use a cold water wax for warmer waters, it would be too "soft" for you to surf. The top coat must be applied before every surf session. A rule of the thumb: Remove the wax of the board once every 2 months for optimal maintenance.
Generally, you remove the wax of your board every two months.
Plan your surf session
Knowing when and where to surf is very important for an enjoyable surf session.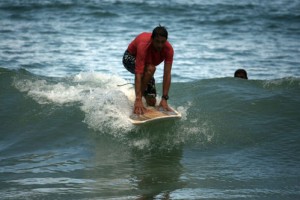 You could check out different surf condition websites such as Magicseaweed,
Surfline or Windguru just to name a few.
These websites will give you useful insight on the surfing conditions. Information on the size and direction of the swell and the tides can be found. Not forgetting the weather conditions and the wind speeds and direction.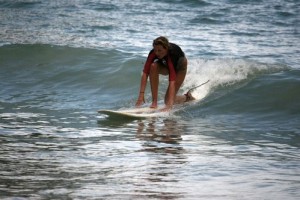 To illustrate: when you see that there would be waves of 1 meter with a frequency of 10 seconds and offshore wind, you should foresee a good surf session.
The tide should also be taken into consideration as it would affect the shape of the waves, which would eventually affect the surf quality. If conditions are not favorable for surfing, it is always possible to go stand up paddle.
Why Us ? / Why Phuket ?
Great Underwater Visibility

Hard colorful corals, shipwrecks, marine life observation (turtles)

Dive Site Depth - 18 PGM Maximum Depth

4 dives in sites with 40 meters depth

Difficulty

Easy, for everyone who is at least 15 years old